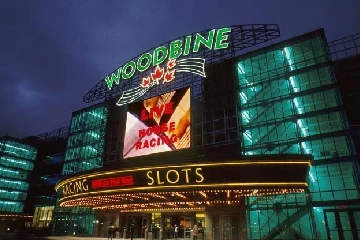 The Alcohol and Gaming Commission of Ontario (AGCO) imposed a CA$80K ($60K) financial penalty on Woodbine Casino for alleged insufficiency in stopping a craps cheating scheme. Woodbine Casino will also be subject to further monitoring from the commission.
According to the AGCO, Woodbine Casino did not take the measures necessary to address the unlawful activities, despite the amount of information that was at the disposal of the operator. The commission alleged that appropriate action was not taken to address disproportionately high loss figures from electronic craps that were evident in financial reports for a period of six months.
Ontario's gambling watchdog also said that other evidence, this time obtained from security footage, pointed to rule violations of electronic craps games. It was argued that proper supervision of gaming sessions was not conducted by the casino, seeing as transgressions were typically committed in the absence of supervisors.
The scheme itself was uncovered by the AGCO in Spring, 2023, with one dealer and four patrons being charged for cheating at craps games. In addition to the cheating allegations, each individual was accused of theft over CA$5K ($3.6k) and fraud over CA$5K ($3.6k). The dealer was also issued seven procedural violations and was also charged with breach of trust.
Woodbine Casino is Not the First Operator to Face Consequences For Breaching AGCO Regulations
Ontario's gambling sphere is heavily regulated, with the AGCO acting as the body that is responsible for licensing gambling companies that aim to operate within the province. Both sports betting and games of chance are covered under Ontario's gambling legislation.
Licenses can be issued to entities whose services have to do with either online wagering or offline gambling. The commission is also in charge of supervising operators' performance and ensuring that they are held responsible when they fail to fulfill their obligations as licensees.
Woodbine Casino is among the latest casinos whose transgression garnered scrutiny from the commission. It is not the only one, however, as Malta-based Apollo Entertainment was charged a fine for committing multiple alleged violations last month.
The allegations concerned the company's neglect to intervene in possible problem gamblingCA$100K ($74K).
In addition to not neglecting their responsibilities as operators, licensees must also take care to not undertake prohibited actions. Giving punters the opportunity to wager on minor league teams, for example, is a punishable offense according to Ontario laws. Companies like BV Gaming Limited and Fitzdares Canada Limited are among the entities alleged to have broken this piece of Ontario gambling legislation.