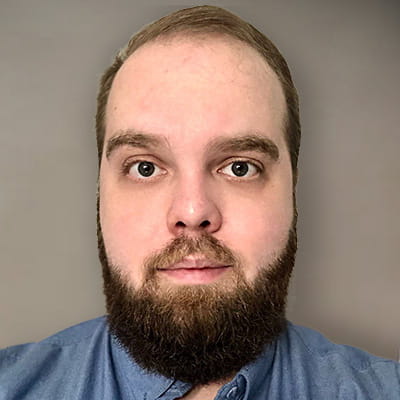 Sports & Casino: Luke Garrison
Luke Garrison is a professional writer who grew up just outside of Toronto, Ontario, Canada. He currently works at the Canadian Press and enjoys the outdoors in his free time.
On Wednesday July 19th, iGaming Ontario released a full report including a detailed breakdown of igaming revenues from the first fiscal quarter of 2023-24. This is significant as previous iGaming Ontario reports hadn't provided such thorough statistics.
Some of the numbers painted a picture of victory for Ontario sports betting. Every fiscal quarter since the launch of legalized sports betting via iGaming Ontario (April 4th, 2022) has been a smashing success from a profit revenue standpoint.
In fact, the first fiscal quarter of 2023-24 was leaps and bounds better than its 2022-23 counterpart. The latest quarter boasted a whopping $545 million in igaming revenue, which is more than 3x the amount of the $162 million revenue generated in the first quarter of iGaming Ontario's existence.
It's even better than the last quarter of igaming revenue in 2022-23 ($526 million), albeit not by much. Still, it's hard to argue against incremental growth when the profits are consistently so lucrative.
Some of this increase can be attributed to the expansion of available sportsbook operators and igaming websites. In the first three months of 2022, there was just 18 operators and 31 active websites. Currently, there are upwards of 46 operators and 71 active gaming sites – with that number expected to grow.
What Are the Arguments Against the Success of Ontario Sports Betting?
The arguments against the success of Ontario sports betting aren't necessarily revenue-based. Simply put, the problems lie within regulation and consumer interest. Not to say that any of these operators are conducting business illegally, or that consumers aren't at all interested.
In regards to regulation, the most pressing issue has been the onslaught of betting-related advertisements. Whether sportsbooks or casinos (or both), operators have been buying up ad time at a torrid pace. At this point, the greater majority of commercials seen during local sports broadcasts are about igaming.
In addition to being aggressively present, many of these advertisements include well-known superstars such as BetMGM's ads featuring hockey greats like Wayne Gretzky and Connor McDavid. The outcry of criticism surrounding the sports betting ads has become loud enough to reach parliament.
Several solutions have been posed, including banning professional athletes from being able to give endorsements to igaming operators. Without limits, many worry how far things can go before meeting any form of resistance.
Nowadays, even local sports networks such as TSN and Sportsnet have included sports betting segments in pregame shows. Yet another way to ensure viewers are being exposed to igaming content at every possible juncture.
How Interested Is the Adult Population of Ontario in Sports Betting?
In Ontario, consumer interest in sports betting is actually quite low compared to casino. In fact, sports betting only drove 14% of total bets and just 25% of total igaming revenues overall.
In a vacuum, the $7 billion in cumulative sports betting wagers since launch is no doubt a staggering number. Unfortunately, it doesn't seem as impressive when it's shown that this $7 billion only accounts for roughly 20% of the $35.6 billion in total Ontario wagers (submitted since April 2022).
Casino, on the other hand, has been absolutely unstoppable. Its igaming revenue has accounted for roughly 78% ($27.6 billion) of total wagers and nearly 67% ($940 million) of cumulative revenue overall. It leads one to wonder, has sports betting really 'taken off' if it's still lagging so far behind the growth of casino?
It's hard to be negative about generating a few billion dollars in revenue in a little over one year's time. Still, the potential for revenue growth and customer acquisition in Ontario sports betting is massive. According to the igaming revenue report, Ontario operators reported a cumulative total of 920,000 active player accounts in the first quarter of 2023-24.
A user-base of that quantity is hardly small, but it only makes up for about eight per cent of total adults living in Ontario. According to statistics from Ontario.ca, there are roughly $11.1 million adults over the age of 25 living in Ontario.
Exact population statistics for Ontarians aged 18-25 aren't currently unavailable, but even looking at adults aged 25 or older shows that significant user growth isn't out of the question.
In fact, some would use this as an argument for why aggressive sports betting ads should be permitted. But the main counterargument still reigns true – a high-volume of sports betting ads can be dangerous.
What Is the Ontario Government Doing About the Surplus of Ads and Problem Gambling?
The Ontario government does allot $31 million in annual funding for gambling addiction – $25 million for treatment programs and $6 million towards augmenting education and prevention efforts. With billions of dollars in igaming revenue being generated each year, that $31 million contribution could arguably be a lot bigger.
It's hard to say when something actionable will happen on that front, or when any legal efforts will be made to curb the number of sports betting ads. Luckily, the pressure to improve has been there thanks to the work done by a group called 'The Campaign to Ban Gambling Advertising.'
Led by former Toronto mayor John Sewell and Greater Toronto Hockey League (GTHL) board member Karl Subban (father of former NHLer P.K. Subban), the group believes sports betting ads can pose harm to both young people and gambling addicts.
Frankly, they have a point. Even a reduction in sports betting ads wouldn't remove them entirely, and there are a lot of underage sports fans who are tuning into these broadcasts on a regular basis.
Passing a bill in the Senate takes time, but the federal government is certainly aware of what needs to be done. Until then, some may not characterize the presence of Ontario sports betting as a full-scale success.