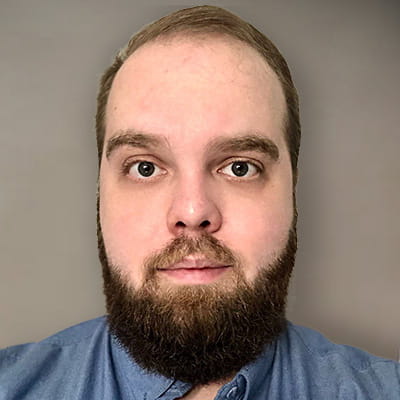 Sports & Casino: Luke Garrison
Luke Garrison is a professional writer who grew up just outside of Toronto, Ontario, Canada. He currently works at the Canadian Press and enjoys the outdoors in his free time.
From a revenue standpoint, the first year of legal online sports betting couldn't have gone any better. In total, the province amassed roughly $35.6 billion in cumulative wagers resulting in a $1.4 billion profit.
The real problem lies with the avalanche of sports gambling advertisements that have clogged every sports network since the launch of the Ontario iGaming market on April 4, 2022.
To say there's been a couple of sports betting ads, or even a few, would be grossly underselling how much these commercials have dominated the airwaves. One of the reasons these ads have been effective is due to appearances from well-known and loved athletes – past and present.
For example, there's a series of commercials produced by BetMGM Sportsbook featuring all-time hockey legend Wayne Gretzky and modern-day superstar Connor McDavid. As a pair of talented, well-respected members of the hockey community, very little can beat the appeal of their dual endorsement.
Naturally, both hockey and sports fans are a lot more likely to engage in betting when they are encouraged by one of their heroes. This sentiment hasn't gone unnoticed either, and is the reason why these aggressive sports betting ad campaigns have fallen under scrutiny.
What Is Being Done To Stop Sports Betting Ads in Ontario?
Will Ontario sports betting advertising one day face similar restrictions to alcohol and cannabis ads? A group called 'The Campaign to Ban Gambling Advertising' is at the head of the cause, and wishes to accomplish just that.
Led by former Toronto mayor John Sewell and Greater Toronto Hockey League (GTHL) board member Karl Subban (father of former NHLer P.K. Subban), the group believes sports betting ads can pose harm to both young people and gambling addicts.
There are certainly statistics that back up the group's claim. For example, a study released by Statistics Canada in August 2022 cited that 'nearly two-thirds (64%) of people aged 15 or older reported gambling at least once in 2018.'
Thankfully, most people did so without incurring any harm; however, nearly 300,000 Canadians (roughly 2%) of that demographic were deemed to be 'at a moderate-to-severe risk of gambling-related problems.'
Such a low percentage usually isn't reason for alarm, but we must also consider the fact that this study was conducted in 2018 – despite being released to the public in 2022. At the time, only parlay gambling was legal in Ontario and had to be done so from a brick-and-mortar, OLG-approved location.
The presence of sports betting ads also wasn't a factor, with perhaps the exception of the occasional Proline commercial. For all of these reasons, and more, the Alcohol and Gaming Commission of Ontario (AGCO) is already mulling over the idea of banning both sports and celebrity iGaming advertisements.
Nowadays, the temptation is all over Ontario in almost every conceivable way. The greater majority of commercials shown on TSN, Sportsnet, and other local Canadian sports channels are about sportsbooks.
Each of these networks has also tailored its programming to include sports betting odds and segments, providing advice on which bets to place and when.
Sports podcasts and radio shows are another culprit. Many of the most-followed programs now feature sponsored sports betting segments where a representative from a particular sportsbook will appear as a guest on the show.
Betting odds and markets that are specific to the sportsbook sponsor will be presented in a conversational way. Easy to digest, and not overtly seen as predatory in nature.
It doesn't stop there, either. Teams in every North American sports league are partnering up with some of the biggest sportsbooks around, with these deals further solidifying sports gambling's presence in the life of the average fan.
Furthermore, sports betting lounges are being built within arenas so that fans can place wagers more comfortably. After all, someone is a lot more likely to hang out and participate in an activity if it's convenient and comfortable.
This level of engagement can cause people to lose track of time and, more importantly, lose track of how much they're spending.
The psychology behind this stems from the same logic that some casinos have used during venue design. If there are less windows and clocks (at least prior to the smartphone era) in view, time becomes less relevant and it's easier to get caught up playing the slots, for example.
Conclusion
Essentially, sports betting (and gambling in general) can be a slippery slope for those who aren't constantly checking on themselves. People with low introspection can sometimes be prone to being impressionable, meaning they're more susceptible to placing a wager after viewing a bombardment of sports betting ads.
A scorched-earth removal of all sports betting commercial content would be more-or-less impossible, but the reasons to do so are far from few. Especially when a restricted advertising precedent has already been set by comparable industries like alcohol and cannabis, for example.
Addiction is a violent, unrelenting monster regardless of what the vice is, and it would certainly be a lot easier to mitigate the risk of sports betting ads if they were to face restrictions. As a wise man once said, everything in moderation. There are a lot of fun positives when it comes to sports betting, and it is far from the root of all evil.
With that being said, the pressure to drastically reduce the number of sports betting ads has been escalating, and for good reason. There's a compromise to be found here, and it may come in short order. Until then, the risks of tempting those on the brink of serious addiction with continuous sports betting ads will remain prevalent.
Many will simply hit 'Mute' or finish other things during the commercial breaks of sporting events, but that doesn't mean anything in relation to those who won't. Especially those who are moderate-to-severe risk of developing gambling-related issues.