The sportsmanship and elegance on the court have placed Roger Federer among the most influential figures worldwide. Now, we'll follow the tennis maestro's life and career that extend far beyond his Grand Slam titles.
During the time of his active years on the court, Federer's matches ranked among the most popular sports events in the world, followed by millions of fans, placing bets on the top ten tennis betting sites in the UK.
The navigation below will help you jump to the preferred section of this article. Starting with a short overview of Roger Federer's biography, we'll continue with his career, achievements, and net worth.
Furthermore, we'll give you more details on his record rankings, business ventures, and post-retirement activities. All of these have turned Roger Federer into one of the most influential sports personalities in the world.
Roger Federer Biography – Born to Win
Great people have great personalities, so let's have a look at Roger Federer's early life to see what formed his personality. As we go deeper, we'll learn more about the challenges he's faced and his determination to succeed.
📛 Full name:
Roger Federer
👑 Nickname:
King Roger, The Swiss Maestro, The Mighty Federer
📅 Date of Birth:
8/08/1981
👴🏻 Age:
42
🌍 Nationality:
Swiss
💲 Net Worth:
£432 Million
🏆 Grand Slam Titles:
20
⭐ All Titles:
103
Bor n on August 8, 1981, in Basel, Switzerland, Federer's journey to tennis greatness began at an early age. His parents recognised his interest in sports at once and encouraged him to explore his passion.
Federer's introduction to tennis came at the age of eight when he picked up a racket for the first time. He was immediately captivated by the game, and his talent became evident as he started honing his skills on the local courts.
As a junior player, he earned a reputation for his precise strokes, fluid movement, and innate understanding of the game. These attributes laid the foundation for what would become an illustrious professional career.
Blessed with hand-eye coordination and an innate feel for the ball, young Roger Federer was already displaying the potential that would eventually make him a global tennis sensation.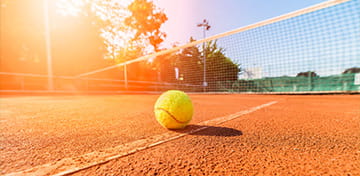 Recognising his talent, Federer's parents enrolled him at the Swiss National Tennis Center in Ecublens, where he received formal training. He began working with coaches who saw his potential and helped refine his technique.
Peter Carter was the man who played a pivotal role in shaping Federer's game, instilling in him the importance of discipline, hard work, and dedication to the sport.
Of course, Roger met many challenges on the road to the top. His transition from junior tennis to the professional circuit was marked by his decision to leave school at the age of 16 and focus on his tennis career.
This bold step underscored his commitment to realisi ng his dream of becoming a top-level tennis player. By 1998, he was already competing in international tournaments and earning recognition for his impressive performances.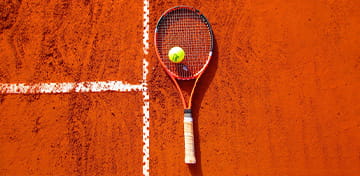 As you can see, Roger Federer's early years were as interesting as his professional career. In the next sections of our article, we'll tell you more about his achievements, titles, and net worth for 2023.
Keep reading, and you'll learn how Federer's hard efforts and unconditional love for the sport set the stage for a remarkable career that would forever change the landscape of tennis.
Roger Federer Career & Achievements
Roger Federer's professional career is a saga of excellence, determination, and sportsmanship. His journey from a young talent to a tennis icon has captivated the world and redefined the parameters of success in the sport.
His transition from junior player to international tennis sensation began in the late 1990s and early 2000s. Federer's fluid playing style, combined with remarkable shot-making ability, caught the attention of fans and experts alike.
After an array of achievements as a junior player, the tennis legend's breakthrough moment came at Wimbledon in 2003, when he claimed his first Grand Slam title, marking the beginning of an era of dominance.
Federer's impeccable technique has earned him a record-breaking 20 Grand Slam titles. From his success at Wimbledon to his triumphs at the Australian Open, French Open, and US Open, Federer's versatility is a testament to his tennis prowess.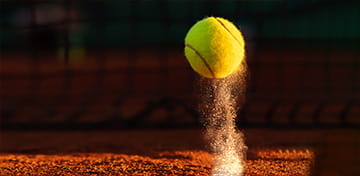 Federer's career has been marked by intense rivalries with other tennis greats, most notably Rafael Nadal and Novak Djokovic. These rivalries have produced some of the sport's most memorable and iconic matches, captivating audiences worldwide.
The battles on the court raised questions about arguably the best tennis player in the world, and the sportsman's resilience on all surfaces has showcased the essence of competitive tennis at its finest.
As a testament to his greatness, Roger Federer has consistently shattered records and held the world No. 1 ranking for a record 310 weeks, showcasing his sustained brilliance and dominance over an extended period.
Despite his remarkable success, Federer faced multiple injury setbacks that tested his physical and mental resilience. However, his determination to the game let him make one of the greatest tennis comebacks in history.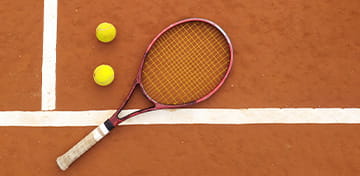 Together with the other remarkable records, Roger Federer's achievements include holding the most Wimbledon titles in history, along with countless other national and international records that underline his legacy.
As Federer's career was entering its twilight years, his impact on tennis transcended statistics.
His grace, sportsmanship, and charisma have earned him the admiration of fans and fellow athletes worldwide.
In 2022, after 24 years of competition and challenges, Roger Federer decided to retire from tennis. His victories not only earned him fame but also substantial prize money, contributing to his business and net worth.
Roger Federer – Net Worth in Recent Years
Federer's on-court success was complemented by a series of lucrative endorsement deals with some of the world's most f amous brands. His association with companies like Nike, Rolex, Mercedes-Benz, and Credit Suisse brought him substantial earnings.
Alongside the huge contribution to Roger Federer's net worth, these partnerships solidified his status as a global brand ambassador. Coupled with his charisma and universal appeal, they have translated into an impressive financial portfolio.
Beyond the endorsement deals, Federer's business acumen has played a pivotal role in his financial success. In 2013, he founded his own company, "Team8," focused on athlete management, talent representation, and sports marketing.
This venture has further diversified his income streams and allowed him to invest in various opportunities beyond tennis. Among them was the Roger Federer Foundation, which made a significant difference in underprivileged children's lives.
According to knowledgeable sources, in September 2021, Roger Federer's net worth was estimated to be around £354 million. However, it's important to note that this figure has changed due to various financial endeavou rs in the next years.
Net Worth for 2021
$354 million
Net Worth for 2022
$435 million
Net Worth for 2023
$550 million
Meanwhile, Federer extended his partnership with many popular brands, which solidified his wealth. According to the prestigious magazine Forbes, Roger Federer's net worth for 2022 exceeded £435 million, which is twice Nadal and Djokovic's earnings.
As we already mentioned above, one of the most significant factors contributing to Roger Federer's net worth is his business acumen. The tennis star has made shrewd investments in various ventures.
These include a co-ownership of the tennis tournament in his hometown of Basel, and a partnership with the Swiss running shoe company On. These strategic investments showcase Federer's ability to capitalise on his brand and extend it into diverse industries.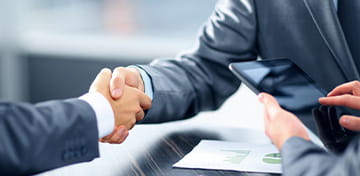 However, like any financial journey, Roger Federer's path to wealth hasn't been without obstacles. The injuries he's suffered during the years have affected not only his on-court performance but also his overall income.
Nevertheless, that was not enough to dethrone the tennis legend from the list of the richest sportsmen in the world.
Post-retirement, Roger Federer's net worth for 2023 exceeded £475 million, making him one of the most influential sports figures.
His net worth is an undeniable testament to his prowess not only in tennis but also in strategic financial planning. From the courts to the boardrooms, he has demonstrated an ability to excel and innovate.
Although he's retired from professional tennis, his net worth is likely to continue evolving, shaped by his investments and philanthropic endeavours. Regardless of the numbers, Federer's legacy extends beyond his financials, encapsulating the essence of dedication, passion, and success.
Roger Federer Latest News
After going through Roger Federer's career earnings, we will reveal the latest news about the tennis legend. With 24 years on the court and over £863 million total prize money won by Roger Federer, he hardly needs to work. However, the maestro keeps making headlines.
Together with the multiple advertising contracts with world-famous companies, Federer continues the work with his foundation, helping unprivileged children in the third world. Additionally, he participates in many charity events and campaigns and gains admiration off-court.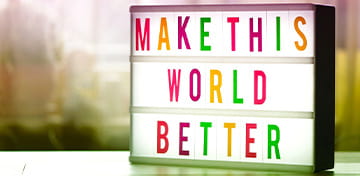 In the ever-evolving landscape of tennis, Roger Federer's name remains a constant source of excitement and inspiration.
His journey, marked by remarkable achievements and personal resilience, captured the hearts of millions of fans worldwide.
As we eagerly followed his life and career, one thing is certain: whether he's holding a tennis racket or making a difference off the court, Roger Federer's influence on the world of sports will endure for generations to come.
FAQ
In the last section of our article, we included the most frequently asked questions about Roger Federer's life and career earnings. So, if you need particular answers, follow the jump links below and they will take you to the right topic.
1️⃣ What is Roger Federer's net worth?
According to the world-famous magazine Forbes, Roger Federer's net worth, in 2022, the year of his retirement as a professional tennis player, exceeded £435 million. This is twice as much as other world-famous tennis players, like Rafael Nadal and Novak Djokovic.
2️⃣ What are the main achievements in Roger Federer's career?
After we analysed Roger Federer's career as a professional tennis player, it's easy to say that his achievements on court are sensational. During his active years, the Maestro has won 103 ATP titles, and 20 of these were Grand Slams.
3️⃣ How old is Roger Federer?
A s we pointed out in our overview of the main details of Roger Federer's biography, the tennis legend from Switzerland was born on August 8th, 1981, which makes him 42 years old. Federer retired from tennis at the age of 41.
4️⃣ What are the main challenges in Roger Federer's career?
Having analysed the 24-year career of Roger Federer, we noticed that the main challenges he faced since he started playing tennis, were leaving high school at 16, and the multiple injuries and setbacks he has suffered during his professional career.
5️⃣ What does Roger Federer do after his retirement from tennis?
Although he has retired from tennis, Roger Federer continues to make the headlines. The Swiss legend keeps advertising some of the most popular brands worldwide, works with his foundation, runs a company of his own, and participates in charity events.