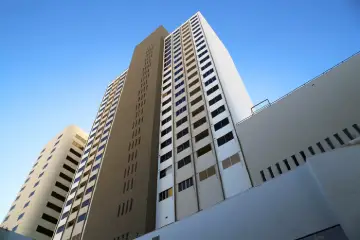 Yesterday, the Reno City Council postponed the decision to award a gaming license to Las Vegas-based restaurateur Fine Entertainment for an indefinite period by a 4-1 vote. Council members voiced their concerns about the significant increase in the number of slot machines, which is why they put the decision on hold.
Earlier this month, the Nevada Gaming Commission approved Fine Entertainment's project to build bars and restaurants inside the Reno City Center and add 197 slot machines. However, the company had to receive approval from the Reno City Council before it could continue with its project.
What Concerns Were Raised During the Meeting?
According to Councilwoman Jenny Brekhus, Fine Entertainment's plan requires a conditional use permit due to its non-conforming gaming use. Brekhus explained that increasing the number of slot machines from 16 to 197 is a significant expansion and requires careful consideration.
Most council members shared Brekhus' concerns. One of the most important questions raised during the Wednesday meeting was associated with the Reno City Center project, which was delayed several times and experienced financing problems after anchor tenant Clear Capital withdrew from the project. Council member Meghan Ebert said that it looked like nothing was happening in the building.
Brekhus also expressed concerns about the future of the Reno City Center project. Mayor Hillary Schieve also backed council members' decision to put Fine Entertainment's gaming license vote on hold. During the Wednesday meeting, Schieve found out that she uses the services of the same law firm as Fine Entertainment and told city staff she did not know about that.
Fine Entertainment's Executive Director Frustrated by Council Members' Decision
Jonathan Fine, Fine Entertainment's co-founder, appeared at the meeting via video conference to appease council members' concerns. He explained that the company was only seeking an existing gaming license on the property, initially occupying 80,000 square feet for 1,500 slot machines.
Fine elaborated that the company wanted to reduce that space and open PKWY tavern inside the Reno City Center, which would host a restaurant and beer gardens, next to the 197 slot machines. He added that the beer gardens would offer 400 different types of beer and the company's plans did not include opening a slot parlor but rather a place where people could indulge in leisure.
Fine Entertainment's executive could not hide his disappointment with the council members' decision, explaining that he would invest up to $12 million into the project. Fine has also made it clear that he would have to pause the project if he does not receive a gaming license. He also added that council members' decision to postpone the vote on his gaming license application cost his company a lot of money. Council member Naomi Duerr promised Fine that city staff would meet again as soon as possible to discuss the company's project and have a vote.