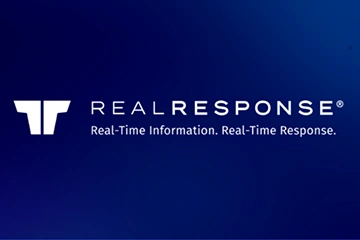 RealResponse, a cutting-edge platform enabling college athletes to confidentially report illicit or unlawful behavior involving coaches, teammates, or other individuals, is to expand significantly. This extension involves the inclusion of features that allow athletes to report suspected instances of gambling-related activity.
This strategic move is in line with RealResponse's ongoing partnership with U.S. Integrity, an entity specialized in real-time monitoring of sports betting trends to identify irregularities. Remarkably, this expanded service is being rolled out to nearly 150 athletic departments already affiliated with RealResponse, without incurring any additional costs.
The collaborative effort between RealResponse and U.S. Integrity was initially unveiled in May through the introduction of a dedicated tip hotline. This hotline serves as a direct channel of communication for college athletic administrators seeking to pass on information to investigators, promoting transparency and swift action.
A state investigation into illegal sports betting at Iowa and Iowa State has led to the issuance of criminal charges against numerous athletes. In May, Alabama baseball coach Brian Bohannon was fired after being linked to suspicious gambling activity on a Crimson Tide game. The extension of the platform is expected to enhance the integrity of college sports by promptly addressing potential misconduct.
Nick Joos, RealResponse's spokesperson, said that the Iowa State is a client of the platform. Matthew Weitzel, Iowa men's basketball team, said that Iowa is not RealResponse's client but has a relationship with the U.S. Integrity through the Big Ten Conference.
The New Features Aim to Ensure the Integrity of College Sports
RealResponse's founder, David Chadwick, emphasized that the new feature will allow college athletes to report various forms of misconduct related to gambling. This includes instances of insider information misuse, potential manipulation of game outcomes, and even physical threats arising from gambling-related matters. When a report is submitted, administrators can ask the U.S. Integrity investigators to assess, authenticate, and forward the report to the appropriate authorities.
While RealResponse's collaboration with U.S. Integrity extends to professional sports organizations and national governing bodies, the gambling reporting tool is currently exclusively available for colleges. This targeted approach reflects a strategic commitment to upholding the integrity of college sports, fostering an environment where athletes can confidently report concerns anonymously.
Furthermore, as part of this partnership, the broader public can also play an active role in upholding sports integrity. Individuals are now able to report gambling-related issues via their school's athletic websites, thereby contributing to the collective efforts to maintain a fair and transparent sporting landscape.
RealResponse's expansion aims to address gambling concerns as part of its platform's efforts to preserve the integrity of college sports. This proactive approach, combined with its partnership with U.S. Integrity, underscores a commitment to safeguard the authenticity of athletic competitions.