In this blog post, you will find examples of poker card guards, but overall, it can be almost anything. We also mentioned a few reasons against using card protectors. In the end, you can also find answers to several fundamental to this topic questions.
What are Poker Card Protectors?
First of all, a poker card protector must not be confused with a plastic card sleeve protecting credit/debit cards, collectable game cards, and ID cards from tears and wear. There is no universal description since card guards are not mandatory poker items. Here is what they are:
❔ Poker Card Protectors Question
✔️ Answer
♠️ What is a poker card guard?
Any item that holds your cards face down during play.
♠️ Are poker card protectors mandatory part of poker games?
No. They are personal items used by specific players.
♠️ Who uses poker card protectors?
Poker players.
♠️ Why do poker players use poker card guards?
To prevent cards in dealt hands from flipping over.
♠️ Can anything be a poker card protector?
Yes, as long as it does not stain or leave marks over the cards.
♠️ How big are the poker card guards?
Large and heavy enough to stop cards from scattering but not too big to cover the cards completely.
♠️ What poker card protectors are made of?
Plastic, glass, wood, rock, and anything else.
Any player can use a poker weight card guard because they don't contradict the poker rules. It is up to you to decide whether to use one and what it will be. You can find inspiration for your card weight in the next section of the blog post.
Types of Poker Card Guards
If you play cards regularly, you may see that a player uses a card protector in poker. The most popular types often have card and poker idioms, poker phrases, and playing card sayings on them.
Poker-Related Items
It is not clear when players first used poker chips to prevent their cards from flipping over. Since every pro-gambler wishes to show individual style without too much effort, the card guard in poker is a way to achieve this.
🍪 Poker Chips: a lucky chip from another game or casino or chips used in this game.
♠️ Card Suit Figurines: Ace of Spades, Joker, Queen of Spades, Dead Man's Hand poker card guard, or another card the player considers lucky.
🃏 Card Decks: miniature or decorative card deck, triangle playing cards, deck figurine, and more.
🏆 Trophies: Texas Hold'em Poker Trophy, Poker Player #1, etc.
🎰 Other Gambling Games: dice, slot machine figurine, poker table shaped chip, etc.
Players who use the tournament's smallest or highest chip often do so to invite fortune or ward against bad luck. The meaning of the custom poker chip card guard is specific to each player, so go and find your own.
Lucky Charms in Poker Games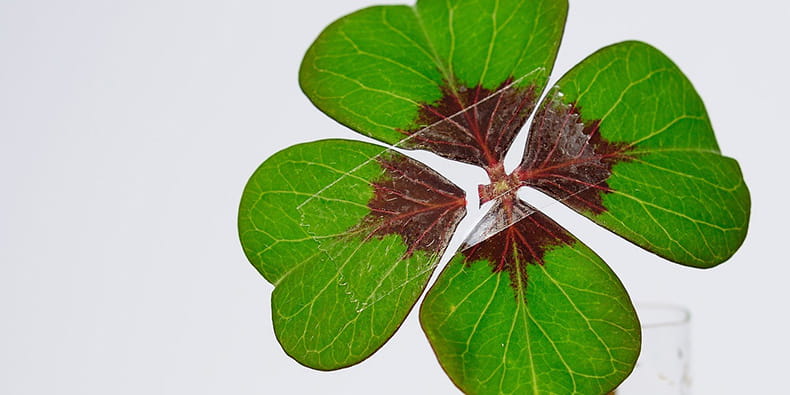 It is well-known that poker players are superstitious, so a poker card guard may be one of the popular good luck symbols. Many items are considered good fortune and prosperity bringers in different cultures. Here are the most popular ones:
🍀 Lucky Charms: clover, horseshoe, ladybug, rabbit's foot, Maneki Neko cat, etc.
💝 Loved One's Item: wedding ring, picture, locket, jewels, and more.
🔢 Numbers: 7, 8, 13, or another number the player considers lucky.
🍁 Nature: gems, semi-precious stones, dry leaves in raisins, chestnuts, and more.
🦥 Animals: animal figurines, seashells, fossils, dinosaurs, fish, birds, paw-shaped items, etc.
🧜🏻 Mythical Creatures: mermaids, dragons, trolls, gnomes, wizards, elves, and so on.
☯️ Religious Items: Thor's hammer, Buddha statues, runes, crosses, Yin & Yang symbol, Santa Muerte, etc.
🧙🏻 Magic: pentagrams, sigils, mojo bag, Scarab, and more.
👽 Franchise Merchandise: small figurines part of a popular franchise the player loves – Lego, Star Wars, Batman, Lord of the Rings, Marvel, Game of Thrones, etc.
There are even custom poker card protectors depicting some of the good luck animals around the world and encrusted with the players' name or preferred quote. Overall, any small item you consider lucky can be used as a card guard.
'Poker Face' Stimulants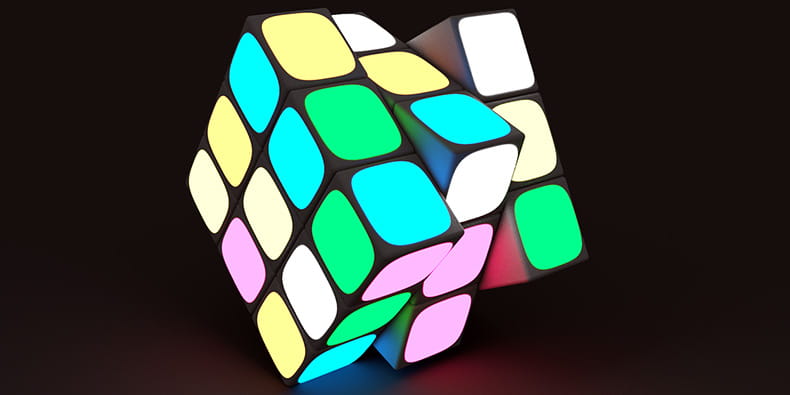 A special type of poker card protectors is an item that focuses the player's mind on something else. Solving a mathematical problem, puzzle, or fidget spinner is enough to keep your game face on and prevent the opponents from reading your emotions and guessing your cards.
As you know, there is a question whether poker is a game of skill or luck. We will say that it is both because players' clothes, accessories and everything on the table can be used to win the game.
An excellent example is the WSOP champion Greg Raymer, who uses fossils as card weights. This significant trait displaying his side hobby leads to his nickname Fossilman and always draws attention to his card protector.
Other Poker Card Guards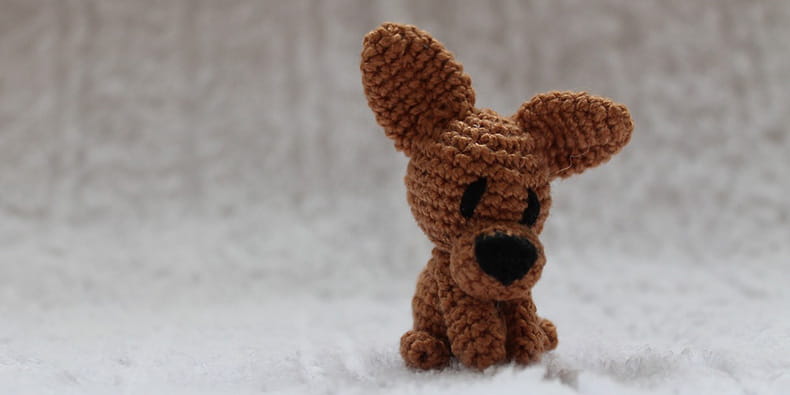 We already said that anything can be a poker card protector. We selected a few more examples of cool poker card protectors that don't break the poker etiquette. When picking your card weight, set your imagination free and go beyond those examples:
😎 Personalised Poker Card Guard: chips with the player's initials, quotes, pictures, and other traits of the player's brand.
🍓 Foods & Drinks: beer figurines, burgers, doughnuts, tabasco sauce bottle toys, and more.
⚙️ Daily Objects: keychains, sunglasses, lighters, currency figurines, etc.
👀 Safety: keylock, US Marshal or police badge-shaped item, and more.
⌚ Time: wristwatch, sand watch, alarm clock figurine, and more.
💡 Signs: funny quotes, poker player wisdom, jokes, 'Stop' sign, etc.
🧶 Fabrics & Crochet: stuffed toys, poker suits, knitted figurines, and more.
♟️ Sports: other sports-related items, FIFA's World Cup Trophy, Stanley Cup, Lombardi's Trophy in American Football, gym plates.
The funny poker card protectors always draw attention, especially if they have some of the gambling and card jokes on them. Such items put a smile on players and spectators and elevate the entire experience.
Are Poker Card Guards Used to Distract the Opponents?
Since poker is a skill, observation, and experience game, the best poker players in the world take advantage of distracting their opponents in any possible way.
It might seem like a good strategy to use poker card protectors to display emotion or preference towards the cards you hold. Be careful because this trick of fooling the other players into thinking that you have a better or worse hand might backfire.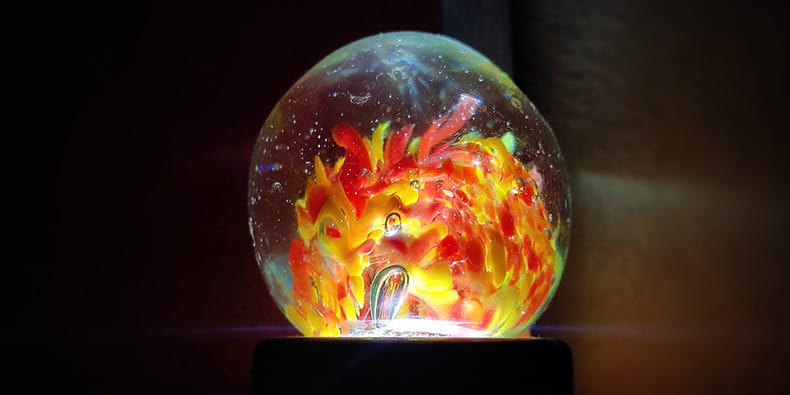 Just like the poker card guards can be used to manipulate other players, that is how easily they can transform into poker tells and turn against you. For example, if you look at your cards and unintentionally slam the card weight over them, it might show that you are displeased with your hand.
Considering all this, the poker card guard figurines can help your game when used well or destroy your progress if they become tells. The only place you won't see the players' card weights is when playing at the best poker sites in the UK for 2023.
FAQ
The poker card protectors topic is as fascinating and diverse as the items themselves. There are a few interesting questions below that may help you choose your card weight. Check the answers, and follow the links for more details.
*️⃣ What is a card protector in poker?
The poker card protectors, also called poker card guards, are small items that prevent your hand from flipping over. This can be anything that does not leave any marks on the cards but is heavy enough to keep them in one place. The poker card weights also show the player's personality and other interests.
*️⃣ What types of poker card protectors are there?
Since almost everything can be used as a card weight, there are many types of poker card guards. The most popular kinds are lucky charms, poker chips, popular franchise figurines, personal items, and more. You can use whatever small object helps you focus and brings you good fortune.
*️⃣ How to use a poker card guard?
The main application is to press your cards so they don't flip over. Alongside this, the card guards are a distraction or focus tools used by pro players. A funny poker card protector can ease the tension and improve the mood of players and spectators during tense tournaments.
*️⃣ Do card guards bring luck to poker players?
Poker players are superstitious and like to surround themselves with good fortune and prosperity items. The items vary from lucky shirts, hats, watches, and more items the gambler wears during the game. A lucky poker card guard is the preferred way for many players to ward themselves against bad luck on the poker table.
*️⃣ Do poker card weights help players?
Using a card protector in poker can help or break your game. Sometimes card weights stimulate players and help them focus or serve as false tails. On the other hand, if you are not careful, the card guards can help your opponent guess your poker strategy and use it against you.