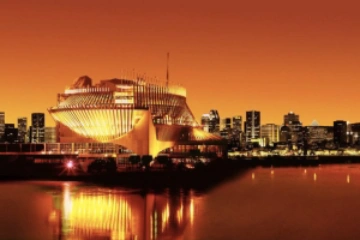 On Wednesday, a draft bill was published in Quebec's official Gazette, under which people charged with or pleaded guilty to money laundering and forgery crimes within the past five years are not allowed to set foot in government-owned casinos in the province. The move comes in a bid to protect casinos' integrity and ensure public trust in them. People who have violated the Controlled Drugs and Substances Act or have been charged with usury are also prohibited from entering gambling establishments in Quebec. The new rules will become effective in six weeks.
All casinos in Quebec, except the ones operated by the Indigenous people, are owned by the province's gambling watchdog – Loto-Québec. In a statement, Claudia Loupret, a spokesperson for Quebec Finance Minister Eric Girard, said that the new rules aim to ensure high responsible gambling and financial security standards. Ms. Loupret added that the government fully supported the gambling authority's decision to implement the new measures.
In 2021, Deloitte conducted an investigation into the presence of people allegedly linked to organized criminal groups in casinos. The probe was ordered by Girard's office following media reports, according to which members of organized criminal groups enjoyed VIP treatment at the Casino de Montreal. The investigation reviewed anti-money laundering and loansharking policies, Loto-Quebec's VIP scheme, and measures protecting casino staff's security.
After concluding the investigation, one of Deloitte's recommendations was that the province's gambling watchdog must be given the authority to prohibit people with a criminal record from entering casinos. Girard's office did not provide an answer to the question of why it took more than two years to introduce the new legislation.
Criminals are More Likely to Slip Up Due to the New Rules
In an unsigned statement, Loto-Quebec explained that the new measures would crack down on money laundering and ensure that the government-owned casinos in Quebec provide a safe gambling environment. Anna Sergi, a criminology professor at the University of Essex, explained that Australia and other countries had already implemented similar regulations, which proved ineffective. She added that criminals always find ways to circumvent the rules if they want to use casinos for money laundering purposes.
Patrice Poitevin, co-founder and executive director of the Canadian Centre of Excellence for Anti-Corruption, said that although criminals will always find a way to bypass the law, the new rules will make their life harder. In an interview Potevin gave yesterday, he explained that the new rules will force criminals to change their behavior, which means the chance of them making a mistake is bigger.
Poitevin added that casinos are among the businesses most vulnerable to money laundering, which is why casino employees must be trained to detect and report suspicious transactions. He also noted that criminals have started using gambling sites instead of land-based casinos to launder money because it is easier to conceal their traces and pass the source of funds check.