In this article, we will tell you all about the NJ lottery payout rules and how to claim your winnings. From validating your ticket to deciding between lump sum and annuity payments – everything will be fully covered. But first, let's start with a brief overview of the New Jersey lottery.
The Lottery in New Jersey
The NJ lottery started on December 16, 1970 and placed the Garden State among the first US states that introduced a legal lottery system. Since its inception, it has grown in popularity and has contributed to state funds for various public initiatives.
Nowadays, the NJ lottery offers a diverse range of games catering to different preferences. From small scratch-off wins to life-changing jackpots, the game of luck provides entertainment and the chance to turn dreams into reality. The most popular NJ lottery games include:
Draw Games – They feature players choosing numbers or symbols, and the winning combination is drawn at specific intervals. Draw games include classics like Pick-3, Pick-4, Jersey Cash 5, and the multi-state games Mega Millions and Powerball.
Scratch-Offs – Scratch-off tickets are instant-win games that offer a variety of prizes. Players scratch off the designated area on the ticket to reveal if they've won. These games are easy to play and are available at various price points.
Fast Pay – These are also instant-win games, but instead of scratching, players can simply ask the retailer to print a ticket with pre-determined results.
One of the main purposes of the New Jersey Lottery is to provide a source of revenue for state programs and institutions. A significant portion of the funds generated from lottery sales goes toward supporting education, veteran and human services, and elderly initiatives.
Legal and Illegal Gambling Activities in New Jersey
Since lottery is a form of gambling, in this section we are going to discuss the legal and illegal activities in New Jersey. To start working, the operators must have gaming licenses issued by the NJDGE , which guarantee the casino is trusted. All legal gambling activities in NJ are listed in the table below.
🎰 Slots
Legal
⚽ Sports Betting
Legal
🏇 Horse Racing
Legal
🌐 Online Casinos
Legal
🃏 Poker Rooms
Legal
🎱 Lottery
Legal
❓ Charitable Gambling
Legal
Alongside the land-based casino games in this US state, local residents can practice online gambling activities straight from their homes. A good way to enhance your gambling experience would be to explore the top 10 casino sites for NJ players.
Lottery Payout Rules in New Jersey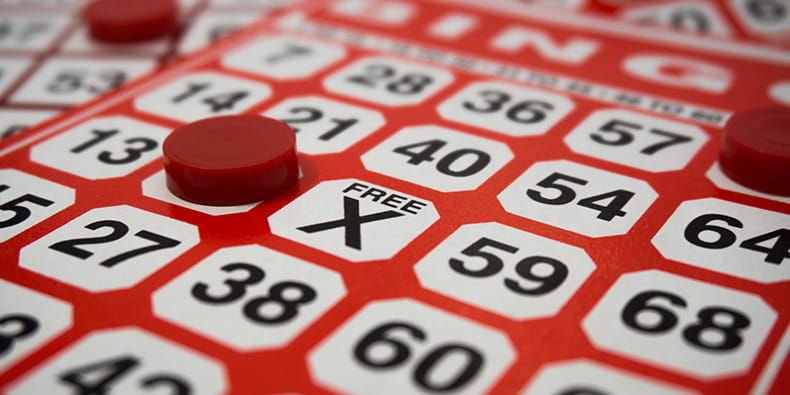 Winning the NJ lottery can be a life-changing experience, however, understanding the New Jersey lottery payout rules is crucial. In this section, we'll explain the essential NJ lotto payout rules and guide you through the process of claiming your winnings.
Validating Your Ticket – Whether you have won a small amount from a scratch-off game or hit the jackpot with a draw game, you must ensure that your ticket is genuine and bears the winning numbers. Keep your ticket safe until you have it verified.
Prize Claim Period – Be aware of the prize claim period. In New Jersey, you generally have one year from the date of the drawing to claim your winnings. It's essential to check the rules for the particular game you've played to avoid missing the deadline.
Claiming Small Prizes – For smaller prizes, such as those won from scratch-off games, you can claim your winnings at an authorized retailer. If your prize exceeds the retailer's payout limit, you need to claim it at a New Jersey Lottery Claims Center or by mail.
Claiming Larger Prizes – For significant winnings, such as those from draw games like Mega Millions or Powerball, the process may be more complex as they need to be claimed in person at a New Jersey Lottery Claims Center.
Large Sum vs. Annuity – When claiming your prize from Powerball or Mega Millions, you can choose between a lump sum payout or an annuity. The lump sum provides you with a reduced amount paid immediately, while the annuity distributes the full prize over a series of annual payments.
Taxes on Lottery Winnings – Lottery winnings are subject to both federal and state taxes. The NJ lotto will automatically withhold 24% of federal taxes on prizes above $5000. Additionally, New Jersey imposes a 3% tax on lottery winnings above $10,000.
Anonymity and Publicity – Lotto payout rules in NJ do not allow winners to remain anonymous. The state law requires the disclosure of winners' identities, and their names are considered public information.
Lost or Damage Tickets – Always protect your winning ticket from loss or damage, as lottery tickets are considered bearer instruments. If you lose your ticket or it becomes damaged beyond recognition, you may lose the ability to claim your prize.
Legal Lotto Age in New Jersey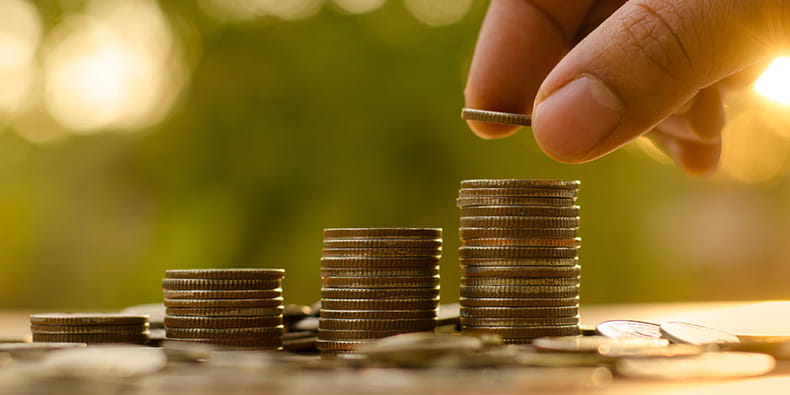 According to the gambling laws in New Jersey, the minimum age for playing lottery games, bingo, and pari-mutuel betting is 18, and for casino gambling, it's 21. Note that you will be asked for an ID or valid driver's license to prove your age.
NJ Lottery Payout Rules Conclusion
Winning the New Jersey lottery can be a thrilling experience, but knowing the rules for lotto payout in New Jersey is essential. Whether it's a small prize or the jackpot, understanding the options will ensure a smooth claiming process. In any case, you should always play responsibly and within your means.
Frequently Asked Questions
At the end of our article, we included a FAQ section featuring the most frequently asked questions related to the NJ lottery payout rules. Going through the answers will help you find all the information you need if you play the lottery and need to claim your prize in the state of New Jersey.
1️⃣ Can I play the lottery in New Jersey?
Yes, you can play the lottery in New Jersey. Whether you prefer scratch-off tickets or try out your luck for a multi-million jackpot, it's crucial to understand the NJ lottery payout rules. Additionally, you need to know what type of gambling activities you can practice in the territory of the US state.
2️⃣ What type of games does the NJ lottery offer?
The lottery in New Jersey offers a variety of games you can take advantage of. Among these, you can find draw games, scratch-offs, and fast-pay games. Depending on your preferences, you can choose between all-time classics like Pick-3, Pick-4, Jersey Cash 5, and the multi-state games Powerball and Mega Millions.
3️⃣ Is the NJ lottery legal?
Gambling activities in the state of New Jersey are legal only online, but there are plenty you can practice. The legal gambling options in NJ include lottery games, bingo, slots, poker, sports betting, horse racing, and charity gambling. Before starting to play, you need to make sure the online casino is licensed by the NJDGE.
4️⃣ What are the lottery payout rules in New Jersey?
If you win a prize from the NJ lottery, there are certain rules you need to follow in order to get your winnings. That's the reason why it is crucial to get to know the lottery payout rules in New Jersey and all the steps the claiming process goes through.
5️⃣ What is the legal gambling age in New Jersey?
The minimum legal gambling age in New Jersey is 18 for playing lottery games, bingo, and pari-mutuel betting, and 21 for all casino-style games. Please note that before starting to gamble, you will be asked to show a valid ID or driver's license to prove your identity.