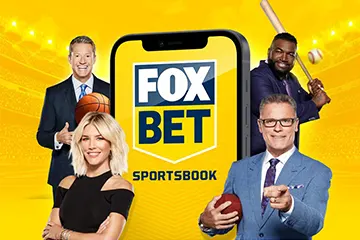 The New Jersey Division of Gaming Enforcement (NJDGE) has hit FOX Entertainment with a hefty fine of $80k several days ahead of its upcoming closure. The penalty, which resolves a two-year-old issue, has been imposed on Flutter Entertainment and Fox Corporation for accepting wagers on prohibited sporting events.
On August 19, 2021, New Jersey's gambling regulator filed a complaint after it became aware that FOX Bet accepted wagers on the February 2021 NCAA basketball game between Rutgers University and Northwestern University. In November of the same year, the sports betting platform allowed punters to bet on an NCAA game between Monmouth University and Lehigh University.
In November 2021, New Jersey residents were given the chance to vote down the law, which prohibits wagering on in-state college teams. However, 57% of the voters supported keeping the law. As per existing state laws, bettors are not allowed to place wagers on New Jersey college teams and collegiate games played in New Jersey.
FOX Bet then revealed that it violated New Jersey's sports betting regulations on New Year's Eve 2021, accepting wagers on the game between Fairleigh Dickinson University and St. Francis University, as well as on two other fixtures in January 2022. After almost a year and a half of heated discussions and legal exchanges, NJDGE Director David Rebuck has slapped TSG Interactive US, FOX Bet's parent company, with an $80k fine. The fine comes just a few days before the official closure of the sports betting platform.
Why Flutter Entertainment Shuts FOX Bet?
Last month, Flutter Entertainment and the FOX Corporation, announced their plans to close the U.S. sports betting platform FOX Bet. The phased closure of FOX Bet's operations will take place between July 31 and August 31. The platform has already stopped accepting wagers and urges users to delete the app from September 1 because it will no longer be accessible.
Flutter Entertainment, which also owns FanDuel, BetFair, Sisal, and PokerStars, explained that FOX Bet contributed less than 3% to its revenue of $3.3 billion, which prompted its decision to close the betting platform. In 2022, Flutter experienced a significant drop in revenue due to FOX Bet and PokerStars' poor performance. The two brands were responsible for a loss amounting to $91 million.
The FOX Corporation, however, announced it would keep the FOX and FOX Bet brands and revealed its intentions to introduce a new Super 6 game later this summer. The decision to shut Fox Bet aims to offset losses incurred by the company due to Fox Bet and PokerStars' unsatisfactory performance last year. The FOX Corporation is to keep its option to acquire 18.6% of FanDuel next to its 2.5% stake in Flutter.