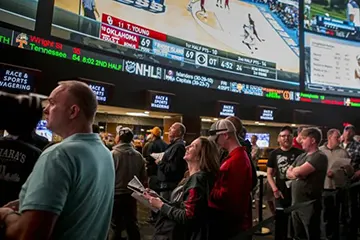 Gambling scandals that have rocked college athletics at Iowa, Iowa State, and Alabama universities prompted the Nebraska Gaming Commission to implement some measures seeking to prevent the integrity of the game and the athletes. Executive director Tom Sage said that the gambling authority has been working on creating a program to protect athletes from scandals for several months now because he wanted to ensure the integrity of the game. Sage explained that the regulator started looking for preventive measures soon after the official launch of sports betting in Nebraska.
At Big Media Ten Days, Kirk Ferentz, Iowa's head football coach, said that he did not think much about sports betting prior to the scandals. Following the scandals, he learned a lot about how sports wagering could affect the integrity of the games. Several of Ferentz's former and current players are under investigation for violating the NCAA rules, under which athletes and staff are not allowed to participate in sports wagering activities or share internal information for betting purposes.
According to Ferentz, the problem will grow, which is why educating athletes is crucial. Sportradar's head of Integrity Services & Athlete Wellbeing (a leading sports technology company established in 2001), Jim Brown, also focuses on the importance of providing athletes with proper education. He noted that there are no measures to protect athletes from gambling, while the industry continues growing.
Preventive Measures are Needed Because More Athletes Face Abuse From Bettors
Sportradar has incorporated artificial intelligence software and investigators to detect suspicious betting patterns and report them to gambling watchdogs and law enforcement. Brown explained that the company uses sophisticated technology to monitor over 900,000 competitions taking place around the globe. Besides, the company provides schools, organizations, and gambling authorities with measures to protect athletes. Brown pointed out that education is the key to success.
Brown noted that the number of athletes who experienced harassment or abuse has increased due to the exponential growth of the sports betting industry. Sportradar's program also offers an app, which allows athletes to take a screenshot and report threats instantly. He added that the company uses open source and other investigative techniques to find the person who initiated the threat and hold them accountable for their deeds. Sportradar also reports misconduct to schools and law enforcement if necessary.
The company is to present its Sportradar Athlete Wellbeing Program to the Nebraska Racing and Gaming Commission during its Friday meeting. Brown revealed that Colorado is the only state that has implemented a well-being program for gambling. He commended Nebraska's gambling regulator for taking proactive measures aimed at protecting athletes.
Presently, online sports betting is illegal in Nebraska. Individuals must be physically present within a licensed betting facility in order to place a wager. Besides, betting on sports involving Nebraska teams is forbidden when those teams are playing within the state.