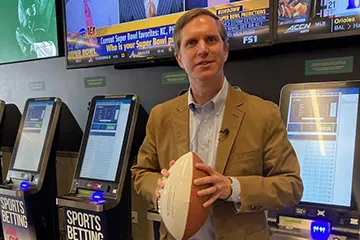 Following the signing of House Bill 551 into law on March 31, 2023 by Kentucky Governor Andy Beshear, the sports betting industry in the state gained a legitimate status. Although there was opposition, primarily for moral and religious reasons, the bill came into force on June 28.
The approved retail locations are allowed to start offering betting services as of September 7 and their online counterparts will go live on September 28.
The annual tax revenue from the industry is expected to reach $23 million in 2023. The figures for 2024 are projected to exceed $30 million. As per official information published by the Kentucky Horse Racing Commission, the revenue will be distributed in three main directions – the state's pension funds, support for gambling-related disorders, and administrative costs of sports betting.
The bill that legalized sports betting makes provision for a 9.75% excise tax on land-based facilities and a 14.25% excise tax on online operators. While race tracks must pay an initial $500,000 fee and a $50,000 renewal fee, the interactive betting operators will be charged an initial $50,000 fee and a $10,000 renewal fee.
Kentucky Sports Betting Regulator, Land-Based and Online Betting Facilities
The official regulatory body of land-based and online sports betting in Kentucky is the Kentucky Horse Racing Commission. The independent agency is tasked with the role of controlling the safety and integrity of the industry.
Kentuckians will be initially able to place wagers at several land-based facilities, including Churchill Downs, Ellis Park, Derby City Gaming & Hotel, The Mint Gaming Hall Cumberland Run, The Mint Gaming Hall Cumberland, Oak Grove Racing, Newport Racing & Gaming, Turfway Park Racing & Gaming, and The Red Mile.
With the launch of online sports betting on September 28, punters will be able to place their wagers with eight interactive bookies, including bet365, DraftKings, FanDuel, BetMGM, Circa, ESPN Bet, Caesars, and Fanatics. Each of the sportsbooks will work in cooperation with predetermined racetracks. The said operators will represent the first batch of approved sports betting platforms. Punters can expect bountiful sportsbook promos, seeing as the apps are among the top performers within the gambling industry. Furthermore, as is already known, customers can pre-register for online accounts as of August 28.
After years of heated debates in the Kentucky legislative halls, punters residing in the state are now permitted to bet on professional, college, and amateur sports events. Esports events are also part of the list. Both domestic and international betting markets are within the scope of bookmakers' operations.
Notably, the launch of the industry occurs simultaneously with the 2023 NFL season's kickoff game, which will open up plenty of lucrative betting markets. Kentucky is the 38th state to endorse the popular form of entertainment.