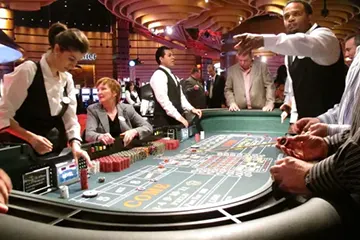 Last Friday, Governor JB Pritzker signed Senate Bill 1462, allowing convicted individuals to apply for non-gaming positions at licensed casinos in Illinois. Although ex-convicts will not be allowed to work as dealers or slot attendants, they can be hired in hospitality positions such as chefs, porters, housekeepers, dishwashers, and others.
Upon signing the legislation, Gov. Pritzker said that Illinois believes that everyone deserves a second chance. The legislation was authored by Senator Robert Peters and Representative Kam Buckner who worked with the Unite Here Local 1 (hospitality and gaming union representing over 15,000 workers in Chicago and Northwest Indiana) to ensure that people with a criminal record can also work and earn their living.
Several other U.S. states have implemented similar measures. But what makes SB 1462 different is that it does not prohibit violent felony offenders from applying for hospitality jobs at state-licensed casinos. Instead, the Illinois Gaming Control Board will be allowed to determine whether or not the applicant is suitable for obtaining a license, allowing them to work inside a state-licensed gambling establishment. The gambling watchdog will grant licenses only to ex-felons who demonstrate their desire to be rehabilitated and re-enter society. People who can potentially damage the industry's reputation do not qualify for such a license.
The gambling regulator will take into account several factors in determining whether or not a convicted felon deserves to participate in the program. Some of the criteria include how much time has passed since the conviction, how many convictions a person has, the severity and nature of the crime, what circumstances surround the crime, the age of the offender at the time of the conviction, and what rehabilitation efforts have been made.
The New Measure is Expected to Prevent Recidivism and Help Offenders Return to Normal Life
Proponents of the legislation believe that felons are more likely to rebuild their life if they have the chance to work. They also note that the legislation will help companies to solve labor shortage issues. Unite Here Local 1 President Karen Kent said that the legislation would allow gambling companies to expand the hiring pool and find qualified hospitality workers.
Moreover, the bill is expected to prevent convicted felons from committing other crimes. Ms. Kent said that it is crucial to ensure that ex-felons can have a second chance and added that everyone has a friend, relative, or neighbor who struggles with the stigma of a criminal conviction.
Senator Robert Peters said that allowing ex-convicts to work in hospitality positions at state-licensed casinos significantly decreases the chance of reoffending. He explained that the state should not leave ex-felons without economic opportunities because this would urge them to commit more crimes to make ends meet.