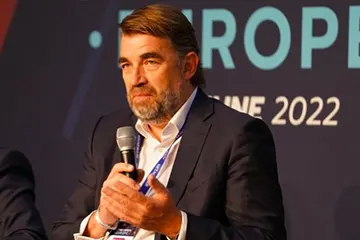 The Deutsche Sportwettenverband (DSWV), an association representing Germany's sports betting providers, has issued a statement criticizing recent media coverage that allegedly misinterpreted findings from the 2021 Gambling Survey. The DSWV was critical of media agencies' representation of the number of individuals identified as problem gamblers.
The announcement follows an upsurge of media reports asserting that the number of people affected by problem gambling in Germany has surged from 400,000 to 1.4 million after the introduction of the Interstate Gambling Treaty in 2021. The DSWV has dismissed these claims, stating that such a conclusion is preposterous.
DSWV's president, Mathias Dahms, announced that the association is open for discussions based on accurate facts and data regarding gambling trends in the country. He added that conclusive derivations must be backed by verified data only. Dahms explained that the assessment of the State Treaty's impact on people, scheduled to take place by the end of 2026, must consider all stakeholders' experiences.
The DSWV asserted that the number of people affected by gambling problems did not increase. According to prevalence studies carried out by the Federal Center for Health Education (BZgA), the number of people with gambling disorders has slightly declined. The DSWV noted that the process of collecting data was changed in 2021. At that time, the Institute for Interdisciplinary Addiction and Drug Research (ISD) conducted its first Gambling Survey.
What Caused This Gambling Data Misinterpretation?
According to the organization, the 2021 Survey served as the baseline for assessing the impact of new regulations. The DSWV explained that the survey set the starting point at a time when the State Gambling Treaty was introduced. Therefore, drawing conclusions about the effects of the Interstate Treaty based on that survey's findings is unreasonable, the DSWV wrote in a statement.
The German organization highlighted that the modification to the data collection methodology affected the comparability between freshly acquired data and earlier figures. Thus, comparing the results of the 2021 Study with other studies from previous years is senseless, and media reports and conclusions regarding the 2021 Interstate Treaty's impact on gambling based on the comparison of data from this survey and older surveys would be inaccurate.
The Interstate Treaty on Gambling regulates Germany's gambling industry and has several goals, which include protecting people from developing gambling problems, preventing gambling-related financial crimes, and ensuring a transparent and fair gambling environment, among others. The Treaty was passed in 2008 and has undergone several changes since then, with the most recent version being effective as of July 1, 2021.
The revised version of the Treaty allows foreign operators to apply for licenses to offer sports betting, virtual slot machines, online poker, and other online casino games. The sweeping changes to the Interstate Treaty, however, gave rise to responsible gambling concerns. In response to these concerns, the country conducted surveys to examine the possible effects of the revised Interstate Treaty on gambling.