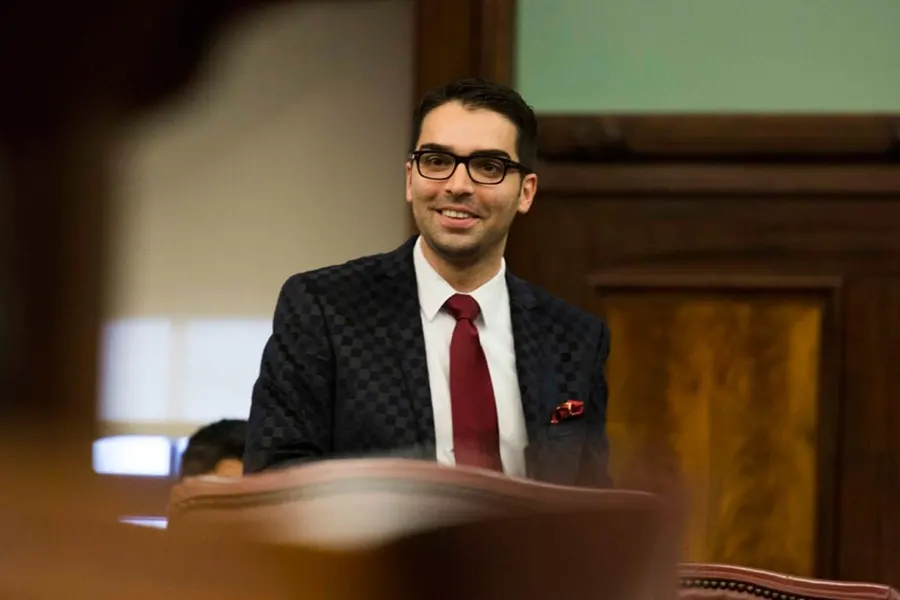 A gambling associate of Elric Ulrich, former head of the New York City Department of Buildings, lost his City Council job last month, the New York Daily News reported yesterday. The decision came while a Manhattan grand jury was hearing evidence against Ulrich in relation to an illegal gambling investigation.
In 2019, Ulrich, a Republic Councilman back then, hired Joseph Livreri, the co-owner of a Queens pizzeria who reportedly had ties to organized crime groups, as a council assistant in his office. Last year, Ulrich left the Council and joined Mayor Adams' administration. Livreri decided to keep his job and work for Ulrich's successor – Councilwoman Joann Ariola.
Yesterday, Van Ray, Ariola's spokesman, confirmed that Livreri was asked to resign in July because his job responsibilities were absorbed by other staffers after the reconstruction of Ariola's office. City records revealed that Livreri's annual salary as a council assistant was $22k.
Ray explained that Livreri's firing was not related to Manhattan District Attorney Alvin Bragg's gambling probe into allegations that Ulrich was involved in an illegal gambling ring. Although Ray did not specify the date Liveri left his position as a council assistant, he said it happened somewhere between July 1 and July 15. Around that time, the media agency The New York Daily News reported that Manhattan District Attorney Alvin Bragg was hearing evidence against Ulrich.
The Gambling Probe Leads to Some Shocking Revelations
The gambling probe is believed to have been partially focused on illegal gambling and organized crime activity at Aldo's Ozone Park pizzeria, co-owned by Livreri and his brother, Anthony Livreri. A curious fact is that campaign finance records reveal that the Livreri brothers both gave Adams $2k in campaign contributions in 20211.
Although Livreri and Ulrich have not been accused so far, Sam Braverman, representing Ulrich in the case, said that charges could be imminent. Braverman stated that he would comment on Ulrich's alleged ties to an illegal gambling ring following an indictment. Bragg's office also refused to comment on the case, while Livreri could not be reached at all.
Last week, The New York Daily News published an article revealing that Livreri was also involved with card games and gambling machines at the 101 Cafe in Ozone Park. Ulrich, a passionate gambler, told Bragg's investigators that he advised Livreri to cut ties to illegal gambling activities because he could face legal troubles.
Last November, Ulrich also admitted that Mayor Adams warned him about the existence of the gambling probe before becoming publicly known. Six months later, law enforcement authorities executed a search warrant on Ulrich and confiscated his phone. Ulrich resigned as Mayor Adams' Department of Buildings commissioner several days after the search warrant.
This Monday, Mayor Adams denied allegations that he warned Ulrich of the existence of the gambling probe. However, he declined to specify whether he told Ulrich to be careful when using his phone, as sources familiar with the investigation claim.