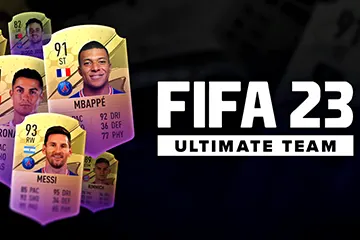 The regional court in Vienna, Landesgericht für Zivilrechtssachen Wien, has ordered Electronic Arts and Sony to pay €10,800 to Austrian players who purchased FIFA Ultimate Team packs. This is the second time this year that Austrian courts have ruled in favor of gamers who argue that loot boxes violate the country's gambling laws. While the ruling came from a lower court and will not affect the legal status of loot boxes in the country, it is a legal loss for the two gaming companies.
According to GamesIndustry.biz, a regional court in Vienna has ruled that the FIFA Ultimate Team (FUT) pack violates Austria's gambling laws. This is similar to a ruling earlier this year, which also found the loot boxes to be illegal. EA will not appeal the court's decision even though the company asserted that its games have nothing to do with gambling and do not violate state laws.
The company added that its games are fair and fun, and offer various features that correspond to every gamer's preference. EA also noted that most international courts have ruled in its favor in similar cases and assured Austrian players that they will have access to the same features as plates in other countries.
EA and Sony Have Faced Multiple Court Cases Concerning Loot Boxes
For years now, loot boxes have been causing heated discussions. While regulators examine whether loot boxes constitute gambling and require regulation, many gamers believe that the loot boxes ruin the overall experience and urge game developers to remove them. But according to EA, loot boxes provide an enjoyable experience for gamers willing to pay to increase their chances of in-game success. EA's refusal to remove the loot box mechanics from the popular game FIFA has resulted in many legal actions against the gaming giant.
EA won similar cases in Austria before but lost this one on appeal. The lawsuit was filed by a group of FIFA owners who play on PlayStation. Sony was also mentioned in the lawsuit, but the company did not contest the court's ruling and agreed to pay back the money the plaintiffs spent on FIFA packs purchased through Sony's PlayStation Store.
This March, an Austrian court judge decided that FIFA's Ultimate Team player packs constitute gambling. The ruling came after a group of players filed a lawsuit against Sony, accusing the company of offering a video game for minors with an illegal gambling element. One of the plaintiffs was a minor who spent over €400 on the controversial packs. The court ordered Sony to pay €338.26 and asked EA to label the packs as gambling games.