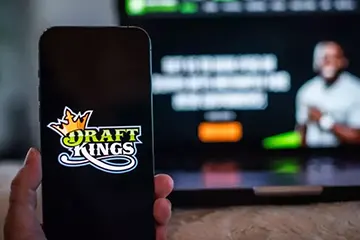 This Monday, sportsbook DraftKings apologized for offering a bet dubbed "Never Forget" that was related to the 22nd anniversary of the 2001 New York terror attacks.
Users had the opportunity to wager on whether the New York Yankees, New York Mets, and New York Jets would win their respective games scheduled for September 11th, with all individual wagers being combined into a single bet. This type of offer is known as a parlay and has a high-risk, high-reward nature, as all events must end in the gambler's favor for them to win.
The offer was poorly received, prompting DraftKings to remove the promotion and issue the following statement:
"We sincerely apologize for the featured parlay that was shared briefly in commemoration of 9/11. We respect the significance of this day for our country and especially for the families of those who were directly affected."
Screenshots of the parlay bet showcase odds of +651, i.e., users could win $651 for every $100 wagered. Although the said screenshots also suggest that over 900 individuals wagered on the games, DraftKings has not yet disclosed the total number of participating users or whether their bets were canceled.
Draft Kings really had a "Never Forget" 9/11 parlay today. Fire your entire marketing team, guys. They're imbeciles. pic.twitter.com/X2lErzsJIb
— Clay Travis (@ClayTravis) September 11, 2023
Past Controversies Surrounding the Commercialization of 9/11
This is not the first time a company's treatment of the 9/11 attacks has sparked controversy. In 2009, the ad "Tsunami" for the Brazilian office of the World Wildlife Fund charity featured an image of over a dozen planes on the path to collide with the Twin Towers of the New York Trade Center. The ad was seen as a distasteful effort to compare the victim toll of 9/11 to the Indian Ocean tsunami of 2004, and both the WWF and the ad agency DDB Brazil cited lack of experience as their reasoning for creating and approving the ad.
Another advertisement agency, Barker DZP, received criticism after creating a 9/11-themed ad for the law firm Worby Groner Edelman & Napoli Bern. The headline read "I was there," and the photograph used was of the New York City Fire Department firefighter Robert Keiley. The photo had been edited to fit the purposes of the ad without Keiley's knowledge or approval. Keiley was not among the firefighters at ground zero on September 11th, 2001, and this, along with the commercial usage of 9/11 as a whole, is what led to him threatening a lawsuit.
The year 2016 also saw a controversy tied to the September 11th attacks, this time revolving around the "Twin Towers sale" of Texas' Miracle Mattress store. A comedy skit where the store's staff knock over two pillow towers served as the promotional video for the offer. The ad's release was met with significant backlash from the public.