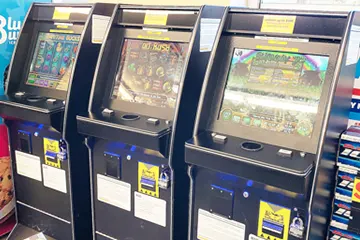 On Friday, Cole County Judge Daniel Green agreed to reschedule the start of Torch Electronics' gambling lawsuit against the state. The trial, which was scheduled to start today, was moved to October 3. Attorneys for Torch Electronics and Warrenton Oil convinced the judge to postpone the trial after arguing the state disclosed over 5,000 pages of documents related to the case just 10 days before the beginning of the trial.
According to the Torch attorney, Chuck Hatfield, the Missouri State Highway Patrol also created a new report on whether or not the company's machines are illegal, along with four possible expert witnesses. He added that defendants must have made these disclosures, which he described as "inexplicable and indefensible", months ago. He claimed that his legal team needs more time to check the documents and prepare for the witnesses' arguments.
Two years ago, Torch Electronics, a politically-connected company accused of operating illegal gambling machines, filed a lawsuit against the Missouri Department of Public Safety in a bid to prevent the Highway Patrol from confiscating their machines as part of a statewide crackdown on illegal gambling. The company argued that its gaming machines have amusement purposes.
Jefferson City Attorney Wants the Case to Move Forward as It Will Finally Solve the Problem with the Legality of Missouri Slot-Like Machines
But the case became even more complicated after lawmakers working for Missouri Attorney General Andrew Bailey decided to withdraw from the lawsuit in order to avoid a potential conflict of interest. The move came after Bailey accepted over $2,800 in campaign contributions from political action committees allegedly linked to Steve Tilley – Torch's lobbyist and former Missouri House speaker.
Two years after the lawsuit had been filed, the state had to hire a new outside counsel to deal with the case. According to court records, Jefferson City attorney Scott R. Pool made his first appearance in the case on April 19. Pool and Attorney Marc Ellinger, representing the Missouri Gambling Commission, objected to the delay. They argued that most of the recently disclosed documents and reports contain information that has already been introduced in the previous materials and that the case should have been closed a long time ago.
Despite his decision to postpone the lawsuit, Cole County Judge Daniel Green also wants the lawsuit to be resolved. The case has attracted a lot of attention because it would either remove such slot-like machines from convenience stores based in Missouri or legalize them. Legislature efforts to regulate and tax video lottery machines have failed so far.
The gaming association, which represents the legal casinos in the state, has also intervened in the case, taking the position of the Highway Patrol. The association said that illegal slot machines undermine legal businesses' operations and cut into their profits. Earlier this year, TNT Amusements, a Missouri-based company operating gambling machines, filed a class-action lawsuit against Torch Entertainment, claiming that its gambling machines are illegal and must be seized.