Everything You Need to Know About Casino Marienlyst
Casino Marienlyst opened doors in 1902 in a lavish hotel along the picturesque Oresund Strait, establishing a premier entertainment destination. Nowadays, Casino Marienlyst is a first-class venue that combines the thrill of gambling with the charm of a historic location.
Casino Marienlyst is the oldest casino in Denmark. The venue is owned by Casino Copenhagen K/S and is one of the most beautiful places in Northern Europe. The casino's architecture reflects the neoclassical and Art Nouveau styles, popular during the 20th century.
Inside, the Marienlyst casino boasts an opulent interior featuring chandeliers, plush furnishings, and a sophisticated atmosphere. Although the magnificent building is deeply rooted in history, it has embraced modernity to meet the preferences of its visitors, offering them entertainment and 5-star luxury.
Casino Marienlyst in Denmark boasts exquisite dining venues that cater to a range of culinary tastes. Visitors can savour gourmet dishes, accompanied by a selection of fine wines. Whether enjoying a romantic dinner or hosting a special event, the casino provides a memorable dining experience.
🗺️ Location
Helsingør, Denmark
📍 Address
Ndr. Strandvej 2. DK-3000 Helsingør
🏢 Foundation
1902
☎️ Phone Number
+ 45 49 28 01 23
📧 Email
info@casinomarienlyst.dk
🕛 Opening Hours
Sunday – Thursday – 19:00 p.m.- 03:00 a.m.
Friday and Saturday – 19:00 p.m.- 04:00 a.m.
🎲 Games
American Roulette, Blackjack, Ultimate Texas Hold 'em Poker, Poker Tournaments, Casino Denmark Jackpot
🛏️ Accommodation
Hotel Marienlyst
🍴 Restaurant & Bar
Restaurant Isabelle, Rory Bar
📅 Events
Meetings, Conferences, Team Buildings, Celebrations, etc.
ℹ️ Offical Website
Casino Marienlyst
In addition to the amazing dining offerings, Casino Marienlyst presents a variety of entertainment options. The gambling venue frequently hosts live performances, including concerts, theatre productions, and comedy shows, adding an extra layer of excitement to visitors' experiences.
The excitement offered at Casino Marienlyst in DK and great variety of gambling options combined with attractive deals and regular promotions outshines the ones available at the best online casino sites in Denmark.
Casino Marienlyst Games Selection
Casino Marienlyst offers a wide range of gambling options. The casino floor is home to a premium selection of slot machines, providing both classic and modern gaming experiences. From traditional reel-style slots to cutting-edge video slots, there is something to suit every player's preference.
Furthermore, the Marienlyst casino offers an amazing variety of table games. Customers can enjoy classics like blackjack, roulette, and poker, all played in an elegant and refined setting. The knowledgeable and friendly staff are always available to assist both seasoned players and novices.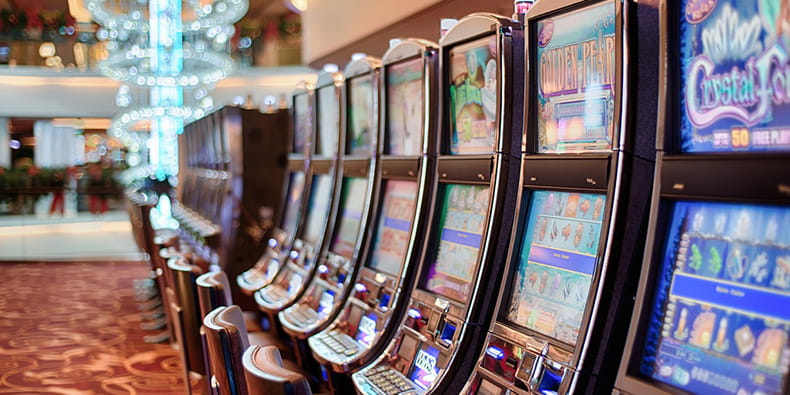 In Casino Marienlyst Danish players can win the nationwide Casino Denmark Jackpot, with a minimum prize of 2 million DKK. Furthermore, they can also book a seminar to play a no stakes game of roulette and blackjack outside the casino's working hours.
The Marienlyst casino in Denmark supports responsible gambling in Denmark. The operator is licenced and regulated by the Danish Gambling Authority, also known as DGA or Spillemyndigheden. The casino accepts customers aged 18 or over with a valid ID and no previous gambling-related issues.
Casino Slots
Although there are only 60 slot machines in Casino Marienlyst in Denmark, they cater to players with varying preferences and budgets. The casino's portfolio features a premium assortment of traditional mechanical reels, video, and progressive jackpot slots, provided by leading software developers.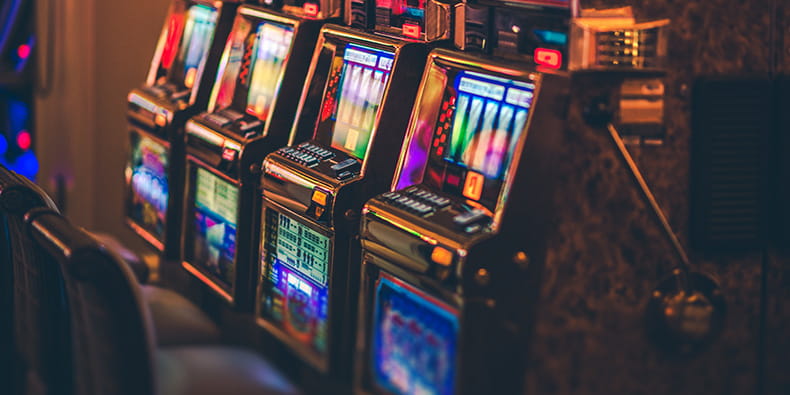 The Marienlyst casino offers Danish players responsible and fair play by utilizing state-of-the-art Random Number Generators (RNGs) in its slot machines. These RNGs guarantee that the outcomes of each spin are completely random, ensuring a fair and unbiased gaming experience for every player.
Casino Table Games
Casino Marienlyst features a comprehensive selection of classic table games, each providing its own distinct flavour and allure. At the gambling venue, players can find multiple blackjack tables with varying minimum and maximum bet limits, accommodating both casual gamblers and high rollers.
Roulette is another highlight at the Marienlyst casino in Denmark. Players place their bets on a number, colour, or combination of numbers, while the croupier spins the wheel to determine the outcome. With its captivating atmosphere, the Casino Marienlyst roulette provides a thrilling gaming experience.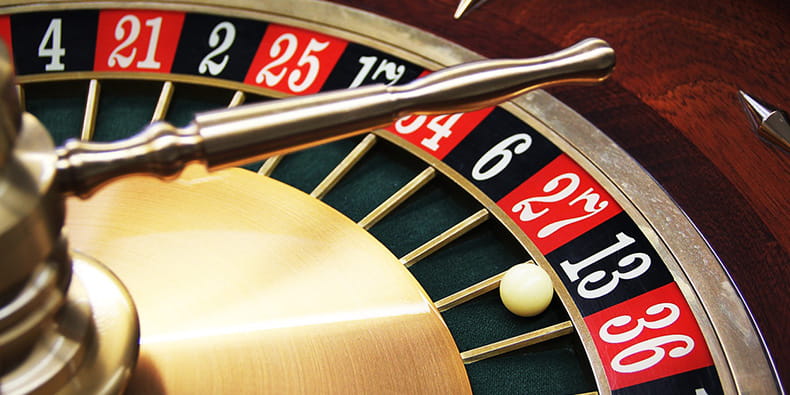 For those seeking a game of chance with a rich heritage, baccarat is an excellent choice. Players at the Marienlyst casino can bet on either the player's hand or the banker's hand. A tie is also an option with the goal of getting a hand value closest to nine.
Casino Marienlyst Poker Games
In addition to the classic table games, the Marienlyst casino offers a range of other options to cater to diverse tastes. From Caribbean Stud Poker to Three Card Poker, visitors can find a variety of exciting alternatives that ensure a dynamic and engaging gaming experience. Alongside the special selection of gaming options, players can join the exciting poker tournaments in the casino and go for the big prizes.
The Casino Marienlyst poker tournaments are held every Wednesday, Thursday, Friday, and Saturday at 8 p.m. The game variations include some of the most popular titles, such as Texas Hold 'em and Omaha Poker, where players can compete against each other rather than the house.
Hotel Marienlyst
Although Casino Marienlyst and Hotel Marienlyst are two individual companies completely independent of each other, they have built a great collaboration. Since its foundation in 1861, the Marienlyst hotel has welcomed plenty of guests, including prominent figures, artists, and royalties.
Alongside its rich history, the sophisticated place offers a range of accommodations to cater to every guest's needs and preferences. From cosy rooms to spacious suites, and luxurious amenities, the Hotel near Marienlyst casino provides a blend of comfort and style.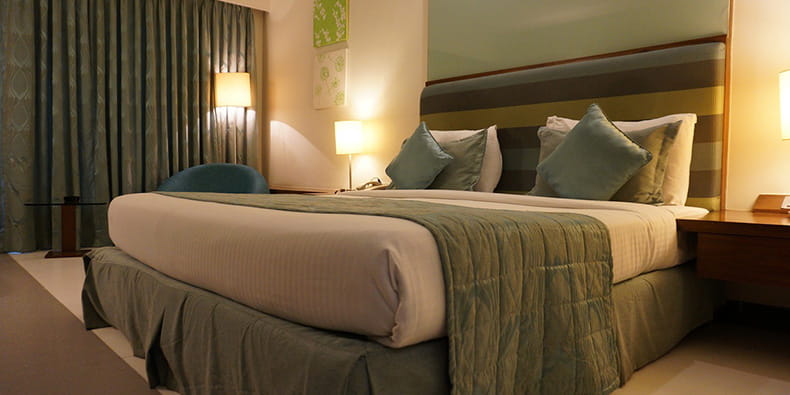 As already mentioned, one of the highlights of staying at Hotel Marienlyst is the exceptional dining experience it offers. The hotel boasts several restaurants combining various culinary options. From traditional Danish cuisine to international dishes, each meal will bring you an instant delight.
Hotel Marientlyst goes beyond providing comfortable accommodations and delectable dining experiences. Additionally, the place offers a range of wellness and leisure facilities. Whether it's a soothing massage, a rejuvenating facial, or a refreshing dip in the pool, you can fully enjoy it.
Casino Marienlyst Dress Code
According to the website of Casino Marienlyst, it maintains a relaxed dress code at the gambling venue, meaning that formal clothes aren't obligatory. For more ideas on your casual look, have in mind that there are great casino dress codes and outfit propositions out there.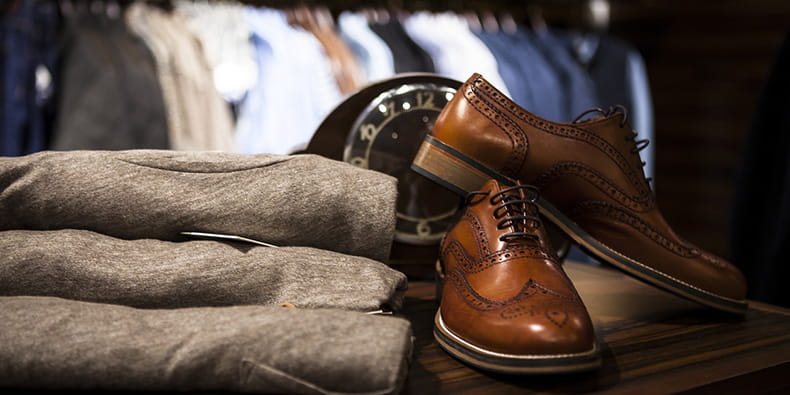 Whenever there is a special event, the Casino Marienlyst dress code may be subject to change. For that reason, it is advisable for the guests to check the venue's website or contact its staff to inquire about any specific dress code requirements for a particular event.
Things to do in the Area
Casino Marienlyst in Denmark is situated in close proximity to world-famous attractions. Known for its stunning architecture and cultural heritage, Helsingor offers its visitors an unforgettable experience. Here is our list of the must-see places in the area:
Kronborg Castle – it stands as the crown jewel of Helsingor and is undoubtedly the most famous attraction in the area. The magnificent Renaissance castle, dating back to the 16th century, is a UNESCO World Heritage site and is widely recognised as the setting for Shakespeare's renowned play, "Hamlet". With its imposing towers, intricate detailing, and breathtaking location overlooking the Oresund Strait, Kronborg Castle attracts visitors from all around the world.
Danish National Maritime Museum – the place is located in a unique underground setting within the old dry dock. The museum showcases Denmark's maritime heritage and offers an immersive journey through the country's seafaring history. Visitors of the museum can marvel at impressive ship models, interactive exhibitions, and historical artefacts, providing an engaging and educational experience for all ages.
Louisiana Museum of Modern Art – the world-renewed museum is situated just a short drive from the city of Helsingor. It is known for its stunning seaside location and its impressive collection of contemporary and modern art. The museum's exhibitions feature works by both Danish and international artists, and its beautifully landscaped gardens offer a serene environment for relaxation.
The Museum of National History – it is located in nearby Hillerod, inside the Frederiksborg Castle, and showcases an extensive collection of artefacts, portraits, and tapestries, providing an insight into Denmark's royal history. The castle's idyllic gardens, adorned with fountains and sculptures, offer a serene retreat from busy everyday life.
The Coastline of Helsingor – nature lovers will find solace in the beautiful surroundings of Helsingor. The stunning beaches that line the city's coastline, such as Hornbaek Beach and Snekkersten Beach, offer great opportunities for sunbathing and leisurely walks along the shore. The lush forests and tranquil lakes of North Zealand allow visitors to practice hiking, cycling, and picnicking amidst the region's natural beauty.
Apart from the lovely places around Helsingor, you have to experience the lively atmosphere and local flavors of the city. Tourists can explore its charming streets and alleys, boutique shops, cafes, and restaurants, offering local delicacies while soaking in the vibrant atmosphere of Helsingor.
In case you get tired of sightseeing in the area and the bonus offers at Casino Marienlyst don't look appealing to you, you can always check out our list of the best online casino bonuses in Denmark and try out the operator that suits you best.
Frequently Asked Questions
At the end of our Casino Marienlyst review, we included a bonus section with the most frequently asked questions that you might have before starting your gambling adventure at the Danish venue. To clear up any doubts, just read the FAQ section carefully and you will find all the information you need.
Who owns Casino Marienlyst in Denmark?
The Marienlyst casino is owned by Casino Copenhagen K/S and it is the oldest gambling venue in Denmark. The sophisticated look of the casino is based on royal chandeliers and plush furnishings, which take you back in time and revive the traces of Danish history. The old-century atmosphere is combined with contemporary modernity to meet every player's preference.
What games does the Casino Marienlyst offer?
The Danish gambling venue offers a wide range of casino games that cater to both beginners and experienced players. The most popular options include roulette, blackjack, slots, and poker variations. Additionally, the players can participate in poker tournaments, which take place at Casino Marienlyst. All games are provided by top developers and stand out with extraordinary quality.
Are there any other amenities at Casino Marienlyst?
Although there are no other amenities at the Marienlyst casino itself, it cooperates successfully with Hotel Marienlyst, which offers luxury accommodation and excellent dining options to its visitors. Many of the cosy rooms and sophisticated suits offer breathtaking views of the famous Oresund Strait and its beautifully sparkling waters.
Is there a dress code for Casino Marienlyst?
There is no requirement for a formal dress code at Casino Marienlyst. However, players are expected to wear smart casual clothes, excluding some types of sports and swimwear, such as sleeveless T-shirts, flip-flops, and tracksuits. Apart from these, you are not allowed to wear hats that don't allow your face to be recognised.
What else can you see nearby Casino Marienlyst?
The Danish casino is located in the city of Helsingor, north of Copenhagen. This area is famous for its historical and cultural heritage, as well as the beautiful beaches around the coastal city. If you happen to visit it, take the chance to explore its magnificent museums and astonishing surroundings.
References