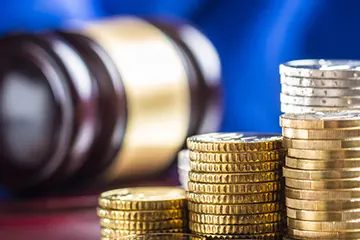 The Swedish Trade Association for Online Gambling (BOS) expressed its support for the Ministry of Finance's proposed changes to the country's Money Laundering Act. If the proposed changes come into effect, sanction fees tied to gambling-related AML will be increased to levels similar to those of the financial penalties associated with Gambling Act infringements.
The Ministry of Finance had sought out BOS' input on the matter, and in the association's response, Secretary General Gustaf Hoffstedt emphasized that the severity of AML-related transgressions indeed warrants higher financial penalties. In addition to the organization's approval of the proposal, he provided further insight into how the legislation could be improved.
Hoffstedt's first piece of commentary focused on the potential issues that could arise if the quality of sanction decisions is not ensured. Although he did first point out the involvement of the court is not itself an issue, he also pointed out how it could be problematic if the court were to introduce decision changes in favor of a given casino operator. Hoffstedt also argued that supervisory cases are what can assist in preventing such issues.
His second point addressed how non-financial actors' sanction fees, that is, those of gambling organizations, should not be on the same level as those of financial actors. Hoffstedt cited the "relatively marginal impact" the gambling industry in Sweden has on the country's financial system as reasoning.
In his final piece of commentary, BOS asserted that AML-related penalty fees need to be adjusted to the gross gaming revenue of gambling entities. Hoffstedt praised the fact that the Ministry of Finance has addressed the matter in its memorandum and went on to further emphasize the importance of GGR-based fees, pointing out how between 5 to 10% of the total turnover is the gambling surplus. In contrast, the profits make up 95%. As a result, financial penalties that are not based on the GGR are disproportionally high.
Gambling Legislation in Sweden
The Swedish Gambling Act was enforced in 2019. That year also saw the formation of the Swedish Gambling Authority, which continues to be the entity that regulates gambling within Sweden. Spelinspektionen, which is how the Swedish Gambling Authority is known within the country, has a number of responsibilities, including the issuing of licenses to gambling companies and ensuring that each licensed entity complies with Swedish gambling regulations.
The Swedish Trade Association for Online Gambling comprises over 20 such licensed iGaming organizations as well as regulated software suppliers of iGaming products. A license from Spelinspektionen is a mandatory requirement for any online gambling operator looking to become a member of BOS.