There are many events and championships worldwide, but to keep this blog post short, we will introduce only the best snooker tournaments. First, we will briefly present the snooker game and then introduce the major championships.
Below you can see the main sections of the article, and we added answers to interesting questions at the end. We listed major events like the Snooker World Championship, amateur, women, and more championships in various countries.
Why Is Snooker Popular?
The sports news report about the biggest snooker tournaments, their champions, and fascinating details about the players' skills. People unfamiliar with this game frequently mistake it for pool and wonder how a pub game has international ranking championships. Read on to learn what makes snooker special:
🎱 Game
Snooker
💠 Origin
1875 in India
🗺️ Popularity
Worldwide
👀 Government Bodies
World Professional Billiards and Snooker Association (WPBSA)
International Billiards and Snooker Federation
Snooker Associations in Various Countries
🔘 Equipment
Billiard Table with Green Baize and 6 Pockets
White Cue Ball
Cue Stick (per Player)
22 Coloured Balls
🔴 Coloured Ball Points
Red = 1 point
Yellow = 2 points
Green = 3 points
Brown = 4 points
Blue = 5 points
Pink = 6 points
Black = 7 points
White = 4 points for the opponent
📝 Counting Points
Every time a player pots a coloured ball without committing a foul, the points are added to their score.
Potting the white cue ball brings 4 points for the opponent.
⏳ Game Duration
A 'frame' is one snooker game.
A 'match' consists of 7, 9 or 11 frames (17 or 19 frames for finals).
Some championships decide how many frames will be in a match.
💰 Prizes
Money Prize Pool, Material Rewards
🏆 Highest Achievement
Career Triple Crown Series
The history of this billiard variation began over 150 years ago in India. A British officer invented snooker in 1875 by combining the rules of black pool and pyramids. The new game was easy to remember and, therefore, well received by his fellow officers.
By the 1990s, snooker was played all around the UK. The Professional Championship of Snooker was the first major event we know as the World Snooker Championship held in 1927. Joe Davis became the first winner whose name entered the hall of top and memorable snooker players.
Today the main event organiser of the best snooker tournaments is the World Professional Billiards and Snooker Association (WPBSA), but there are also Matchroom Sport, World Snooker Tour, and more.
The International Olympic Committee considers is considering snooker for entry into the 2024 Olympic Games. If this happens, gamblers may have more snooker events to wager on at the UK's best snooker betting sites for 2023.
Most Popular Snooker Events & Tournaments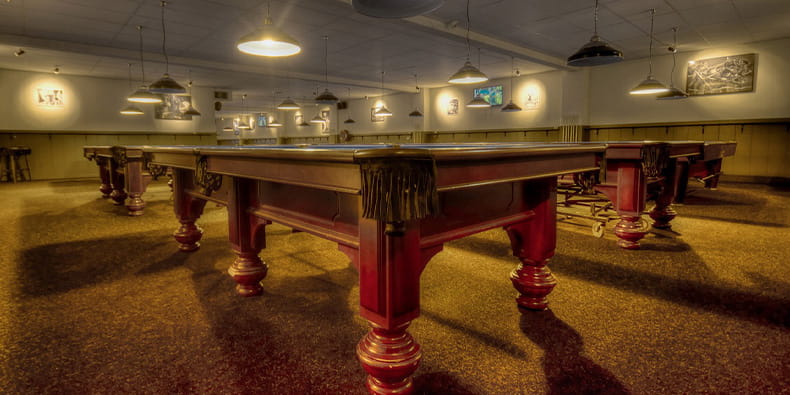 The most popular and biggest snooker championships draw spectators and players worldwide . Fans of the different national snooker tournaments and international competitions can view them on TV or sports channels.
Snooker's popularity allows people to wager on their favourite players at the best sports betting apps in the UK. If you are still finding your way around the pool table, we will share the snooker tournaments you can watch or participate in.
Biggest Snooker Championships in the World
The 17 ranking snooker competitions are deserving of players' and spectators' attention. Besides recognition, the winners receive trophies and money rewards like the Snooker World Championship prize money of almost £500,000 (first place).
Depending on the organiser, slight differences in the rules, number of frames, and match duration might exist. Without further delay, here are the details of the most popular snooker championships worldwide:
🎱 China Championship: was first held in 2016 in China and now is one of the most popular ranking snooker championships globally with a prize pool of £751,000.
🎱 International Championship (Snooker): has been held in China since 2012 and currently has the second highest prize pool outside of the UK, up to £802,000.
🎱 Players Championship or the Players Tour Championship Finals is a ranking event with a prize fund of £385,000. WPBSA first held it in 2011 in England, featuring the top 16 players of the year's rank listing.
🎱 Shanghai Masters (Snooker): is a non-ranking invitation-only event established in 2007. This tournament is held in Shanghai, China, and offers a £751,000 prize pool.
🎱 Snooker Champion of Champions: is a UK-based event established in 1978 and organised by the WPBSA and Matchroom Sport. It is a non-ranking event with prizes of up to £440,000.
🎱 Snooker Championship League: has been held in England since 2008 and has both ranking and non-ranking formats. The prize fund of this Matchroom Sport-organised tournament can go up to £328,000 for ranking players and up to £205,000 for non-ranking players.
🎱 Snooker China Open: is one of the ranking professional snooker tournaments held by the WPBSA. Established in 1997, this international championship offers one of the highest prize funds, reaching up to £1,000,000.
🎱 Snooker Tour Championship: is a UK-based and WPBSA-organised ranking snooker tournament. First held in 2019 and is the final championship after World Grand Prix and Players Championship, with a prize pool of up to £380,000.
🎱 Snooker World Cup: is Mike Watterson's non-ranking invitational team snooker tournament held in China since 1979. WPBSA organises this international event and grants prize pools of up to £660,000.
🎱 The Masters' Snooker: is a non-ranking professional invitational snooker tournament organised by the World Snooker Tour. It was first held in 1975 and is one of the Triple Crown events. The current total prize fund is £725,000.
🎱 UK Championship (Snooker): is a professional ranking snooker event first held in 1977 in England. The World Snooker Tour organises it, and it is part of the Triple Crown event with a total prize pool of £1,009,000.
🎱 World Open Snooker: is organised by the WPBSA and held in China since 1982 (founded as Professional Players Tournament). Today, it has a prize pool of up to £772,000.
🎱 World Snooker Championship: was established in 1927 by the World Snooker Association and is currently the longest-running ranking snooker event globally. It is held in England and has a prize pool of £2,395,000, of which £500,000 go to the winner.
All those events draw crowds to the arenas and in front of the TVs. One of the most exciting events is the World Snooker Championship 2023 and the events from the Triple Crown.
Even if you are not a devoted fan, you might find the biggest competitions entertaining. There are interesting twists and turns in the frames, and the commentators always share curious information, like who the richest snooker player is.
Women's Snooker Tournaments & Events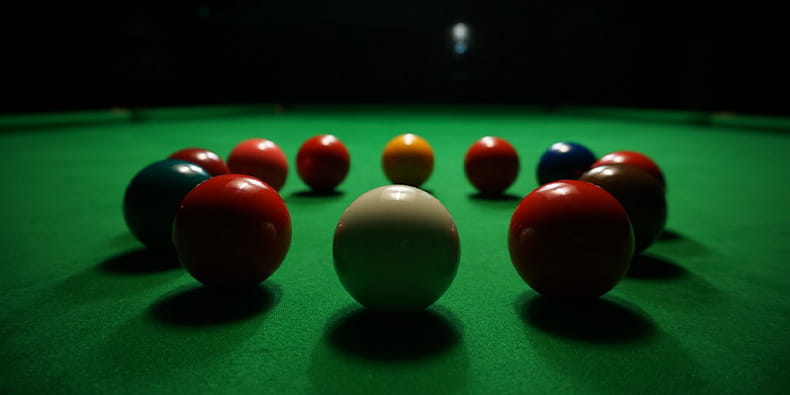 Women are always welcome at professional snooker competitions and often win titles. There are also women-only snooker championships organised by the World Women's Snooker like those:
💃🏻 Eden Women's Masters
💃🏻 UK Women's Championship
💃🏻 US Women's Open
💃🏻 World Women's 10-Red Championship
💃🏻 World Women's Snooker Championship (formal Women's Professional Snooker Championship) created in 1934
The ladies' professionalism and skills are why many tournaments listed above have become some of the most-viewed snooker events. The most popular female snooker winners are Reanne Evans, Allison Fisher, Kelly Fisher, Karen Corr, Ng On Yee, and more.
The ladies also break records like Reanne Evans' 12 wins of the WWSC (World Women's Snooker Championship) and the highest number of consecutive title wins (2005 until 2014). Allison Fisher has won 68 main titles, which is still a record.
Snooker Triple Crown Series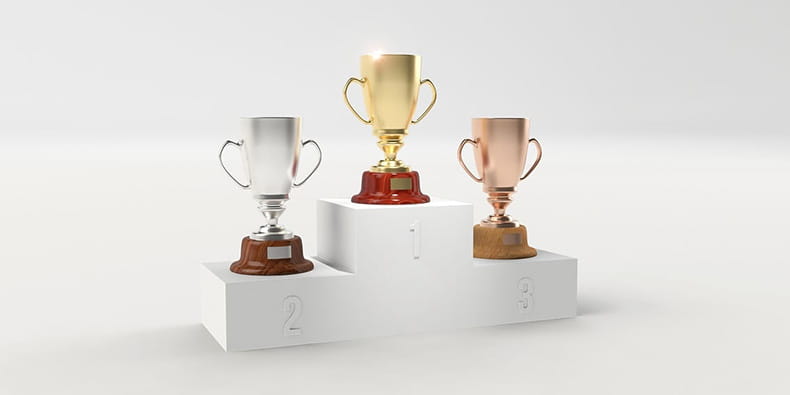 Many players attend and win the biggest snooker tournaments, but one competition stands above all else – the Triple Crown Series snooker championship. This achievement is hard to get even by the best World Snooker Championship winners because they must win all three:
🏆 World Snooker Championship
🏆 The Masters
🏆 UK Championship
The Triple Crown Series is the most-viewed snooker event, and many players wager on their favourite players at the top British betting sites for pool. You may even find wagers on who will win a 'career Triple Crown' (win Triple Crown more than once).
So far, Stephen Hendry has won the Triple Crown series in a single season twice, while Steve Davis and Mark Williams had done it once. As of 2023, only eleven snooker players have won a career Triple Crown.
Types of the Best Snooker Tournaments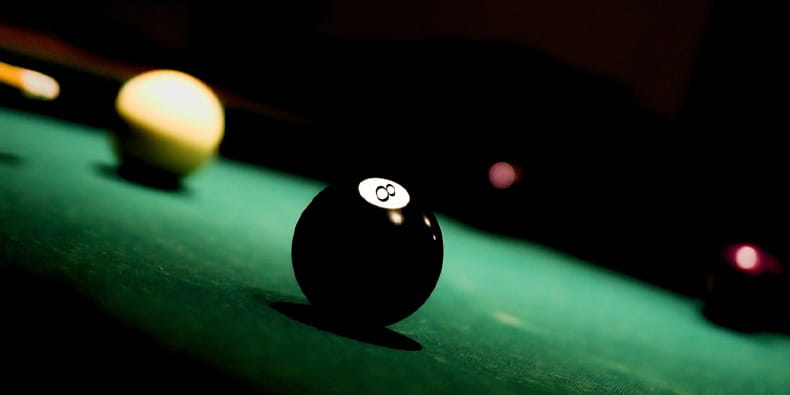 The biggest snooker championships are not only for professional players. For example, the World Seniors Snooker Championship is an invitation-based event, organised by the International Billiards & Snooker Federation. Players compete outside of the professional rank list and for different rewards.
The championships are open for people of all ages willing to show their skills and compete for a prize. Here are the main types of the most-viewed snooker events you can watch and sign up for:
🏆 Ranking
🎊 Non-ranking
🎫 Invitational
🏅 Pro-Am (professional & amateur)
The most popular snooker championships are hard to get in, especially for beginner players. Don't give up because one day you may become the greatest snooker player of all time and outrank Ronnie O'Sullivan, Roanne Evans, and the rest.
Interesting Questions
Many questions arise when we discuss the biggest snooker tournaments, so we selected and answered the most interesting inquiries. The answers below are brief and on the point, but we added links to more details in the relevant sections of this blog post.
*️⃣ Why is snooker popular?
Anyone who has seen or played billiards is familiar with the competitive and fun character of the game. In the 1870s, billiards' sports version was born and called the Snooker. Ever since, devoted players and fans of the game spread it worldwide and created the biggest snooker tournaments to rank the players.
*️⃣ Why are the best snooker tournaments popular?
The list is long and includes national and international snooker events. The fans like the twists in the games, players' trophies, and prizes, and the silent tension while waiting for the shot. Some of the most popular snooker events are the World Snooker Championship (since 1927) and the Triple Crown Series – the highest mark of the snooker player's skills.
*️⃣ Who is the greatest snooker player of all time?
Each of the biggest snooker championships has a list of their top players, winners, and spectacular achievements, and the best contestants win multiple championships. Becoming a Triple Crown winner is the highest achievement reached only by 11 snooker players. There are only three career Tipple Crown winners – Stephen Hendry, Steve Davis, and Mark Williams.
*️⃣ What types of snooker tournaments are there?
The most popular snooker championships can be divided into four snooker tournament types: ranking, non-ranking, invitation-only, and pro-am. The ranking events are valuable to professional players because they allow them to find their place in the competition. The other tournament types allow amateurs and retired players alongside professionals.
*️⃣ Which are the biggest snooker championships in the world?
Some of the best snooker tournaments players dream of winning are the World Championship, China Open, the Masters, and more. At the biggest snooker championships, the winning snooker players receive trophies, money prizes, and recognition. Winning a ranking championship is also a ticket to many invitation-only snooker events.
*️⃣ Are there women snooker championships?
The biggest snooker tournaments allow in players of all genders and ages. There, ladies fair surprisingly well. There are also women-only snooker events where the contestants are divided by experience, age, professional or amateur skills, and more. All-female competitions include US Women's Open, World Women's Snooker Championship, Eden Women's Masters, and more.
*️⃣ How do I count points in snooker?
If you can watch one of the best snooker tournaments, you will notice that each coloured ball has an assigned value. The snooker rules state that each colour awards different points to the player. Don't pot the white because points are awarded to your opponent.
Cite This Article
To export a reference to this article, please, see below: