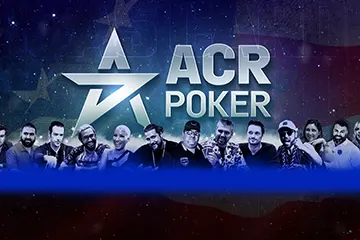 Yesterday, ACR Poker, formerly known as Americas Cardroom, announced the implementation of stricter rules in a bid to combat unfair advantages. The new regulations became effective on August 3, prohibiting real-time screen share tools and virtual machines. The move comes soon after ACR Poker issued a warning against players who use unfair tactics to gain undue advantage. In July, the cardroom announced that such tools would be forbidden as of August 3.
The operator prohibits players from using remote viewing applications such as Team Viewer and other tools that allow them to remotely access another computer or operating system. Website users are also prohibited from using physical or virtual tools to bypass the new security measures.
The use of virtual machines giving players an unfair advantage in some games and tournaments is also prohibited. This means that players will be able to use the website directly from their hard drives. The cardroom also updated its Terms & Conditions to reflect the new rules.
ACR announced that players who attempt to violate the new measures would be penalized. First-time offenders will only receive a warning. However, following breaches of the new rules may result in account suspensions, permanent prohibitions, and funds seizure.
What Encouraged ACR Poker to Ban Remote Viewing Software and Virtual Machines?
Last month, ACR reported that it detected a small group of players using such devices. The website issued a warning against those players, informing them that they will no longer be able to use these tools as of August 3. A recent investigation revealed that several account holders worked together, repeatedly violating ACR Poker's terms of service.
The revelation resulted in ACR Poker banning eight accounts for collusion. The poker website also banned 25 more accounts believed to have ties with the eight banned accounts. ACR Poker officially apologized to impacted players, reallocated to them $184k, and changed the tournament results to ensure fair conditions for all players.
ACR Poker has been investing a lot of effort to maintain the integrity of the games and tournaments it organizes. The poker website utilizes artificial intelligence and learning programs to detect violators. Besides, a team of game security and integrity specialists work tirelessly to identify suspicious activity and prevent possible violations. Thus, the website has established a withstanding reputation among U.S. poker fans.
Chris Moneymaker, a professional poker player at ACR Poker, said that it is crucial to hunt offenders no matter how hard it could be. He added that cheaters have started using even more complex tactics to gain unfair advantages, but poker rooms have implemented advanced technologies to combat such practices. ACR Poker urges players to visit its official website to familiarize themselves with the website's updated terms of service.