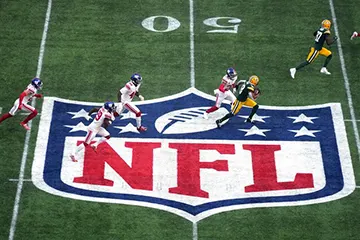 Following years of legislative attempts to legalize sports betting in North Dakota, the "Peace Garden State" welcomed the popular form of entertainment in December 2021. State lawmakers introduced House Bill 1254 which authorized wagering on sports "as a game of chance". Furthermore, the bill established the state Attorney General as the regulating and controlling figure of the industry within the state.
Punters are allowed to place their bets only at the approved brick-and-mortar casinos located in North Dakota. Some of the largest gambling facilities in the state include 4 Bears Casino & Lodge, Prairie Knights Casino & Resort, Dakota Magic Casino, and Spirit Lake Casino & Resort. Wagering at interactive casinos remains illegal at present times.
With that in mind, it would be interesting to delve further into the state of the local gambling industry and how it impacts local punters.
Gambling addiction experts are now sharing concerns over the rise in gambling-related disorders within the state, especially following the start of the 2023 NFL season. The NFL's busy schedule of events can be especially burdensome for punters living with addiction. Whether coaxed by returning to betting on one of the most popular leagues in the USA, or tempted to see if they are in control of their gambling habits, a growing number of individuals are seeking professional help to deal with their gambling-related issues.
The Demographics of Gambling-Related Disorders in North Dakota
Gambling addiction counselors share that whereas in previous years the average age group of problem gamblers was within the range of 45 to 60, the new tendency points towards individuals in their 20s. As per data published by the North Dakota Racing Commission, roughly 3% of the state population struggles with compulsive gambling.
The North Dakota Racing Commission identifies several important rules of responsible gambling, among which one of the most significant is to gamble for entertainment purposes only. Setting appropriate limits to fit one's gambling budget and habits is also strongly recommended. Research has shown that many people use gambling as a coping mechanism for various types of physical or emotional disorders or perceive it as a way to earn easy money, which makes vulnerable people more prone to the negative effects of gambling.
As per data published by the National Council on Problem Gambling for 2016, North Dakota ranked third out of the 50 US states in terms of per capita funds spent on gambling-related disorders. While the average per capita distribution of public funds across the 40 states with publicly funded services amounted to 37 cents, the relevant figures for North Dakota reached as much as $1.05.
North Dakota Department of Health is yet another entity responsible for general health and addiction disorders, where problem gamblers may find further information and help.